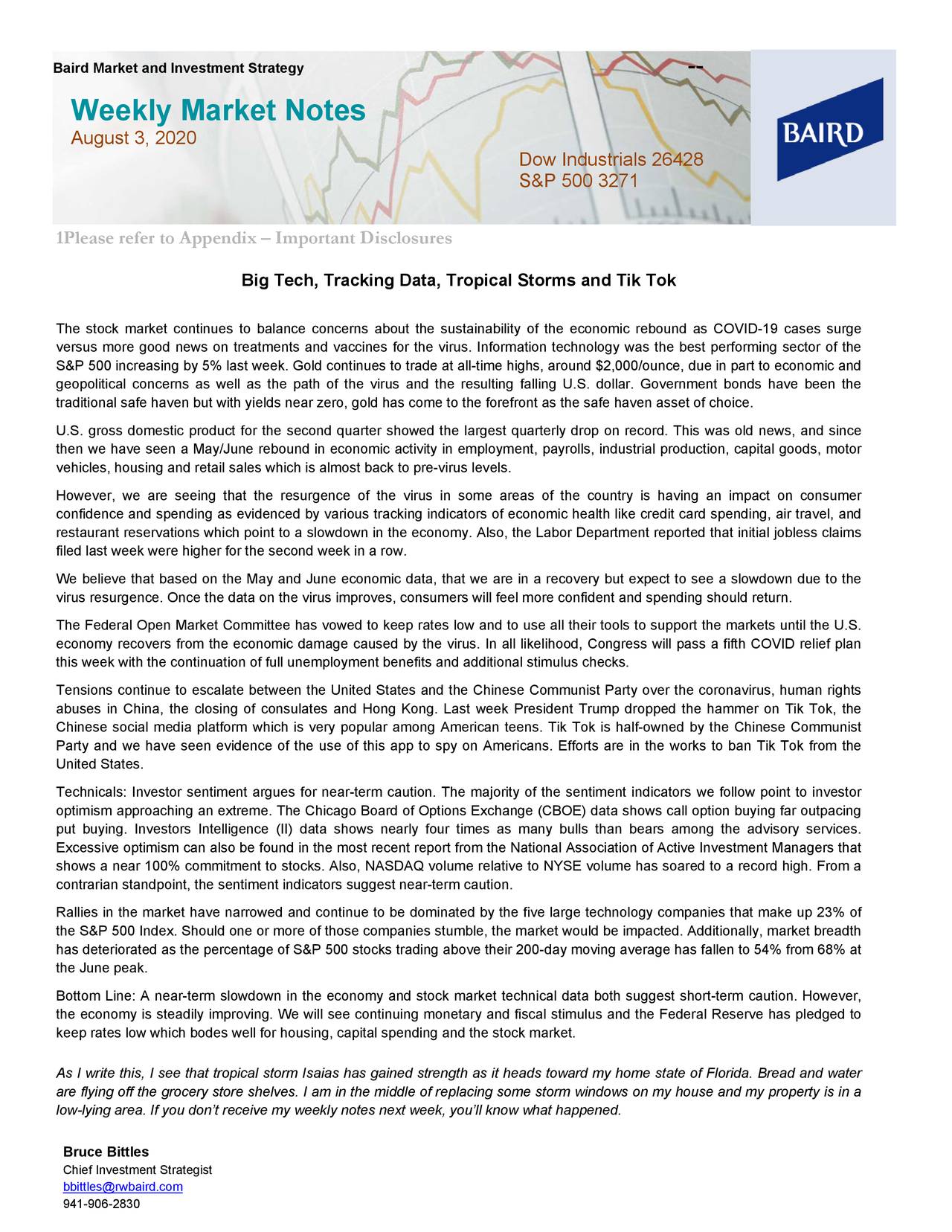 The stock market continues to balance concerns about the sustainability of the economic rebound as COVID-19 cases surge versus more good news on treatments and vaccines for the virus.
We believe that based on the May and June economic data, we are in a recovery but expect to see a slowdown due to the virus resurgence.
A near-term slowdown in the economy and stock market technical data both suggest short-term caution.