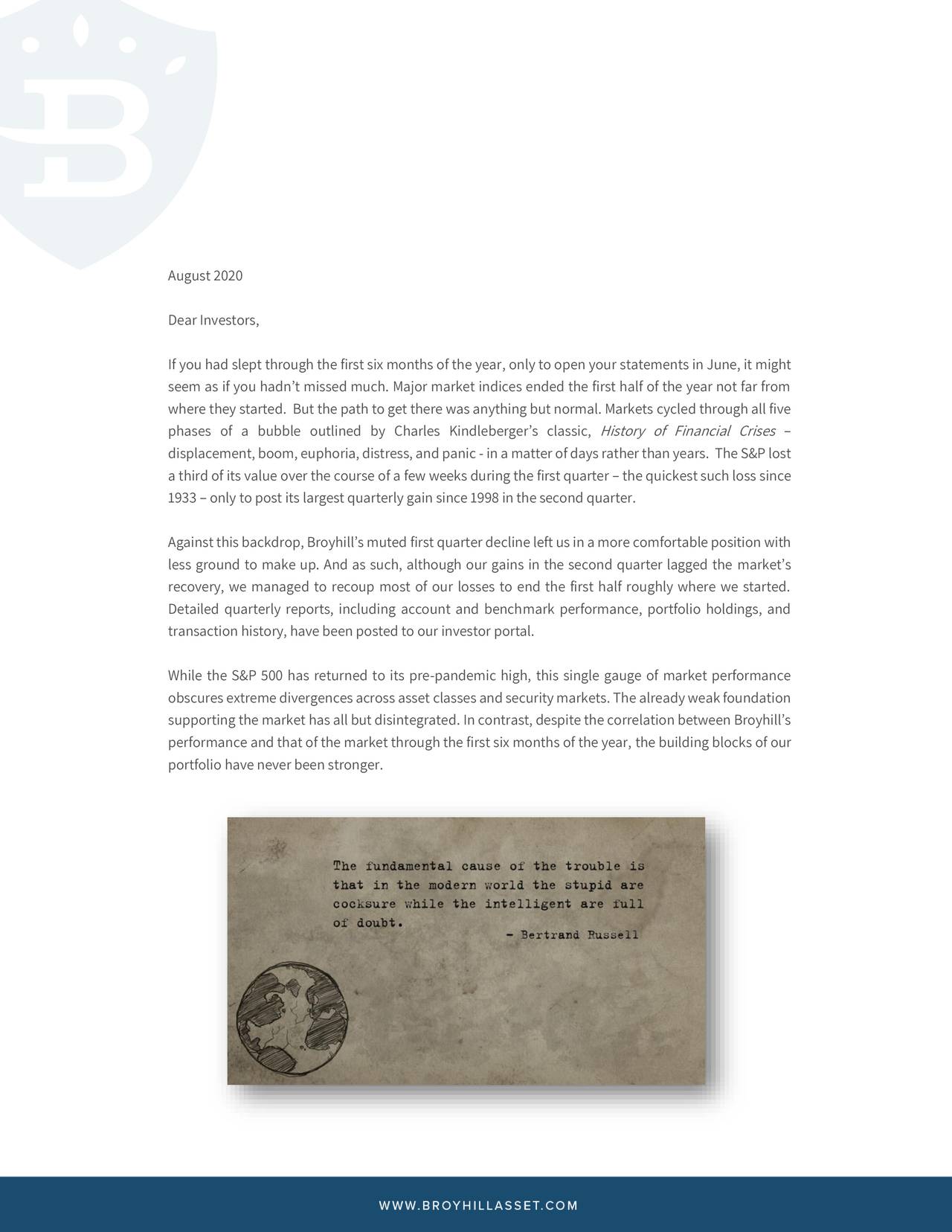 Broyhill Asset Management is a boutique investment firm, established as a family office and guided by a value orientation.
Broyhill's muted first-quarter decline left us in a more comfortable position with less ground to make up. And as such, although our gains in the second quarter lagged the market's recovery, we managed to recoup most of our losses to end the first half roughly where we started.
While the S&P 500 has returned to its pre-pandemic high, the already weak foundation supporting the market has all but disintegrated. In contrast, Despite the correlation between Broyhill's performance and that of the market through the first six months of the year, the building blocks of our portfolio have never been stronger.
At quarter-end, we held 23 equity investments, totaling ~55% of invested capital. Our top five holdings, which make up the majority of our invested capital, were Altria, Dollar Tree, McKesson, Anheuser-Busch InBev, and Bayer.