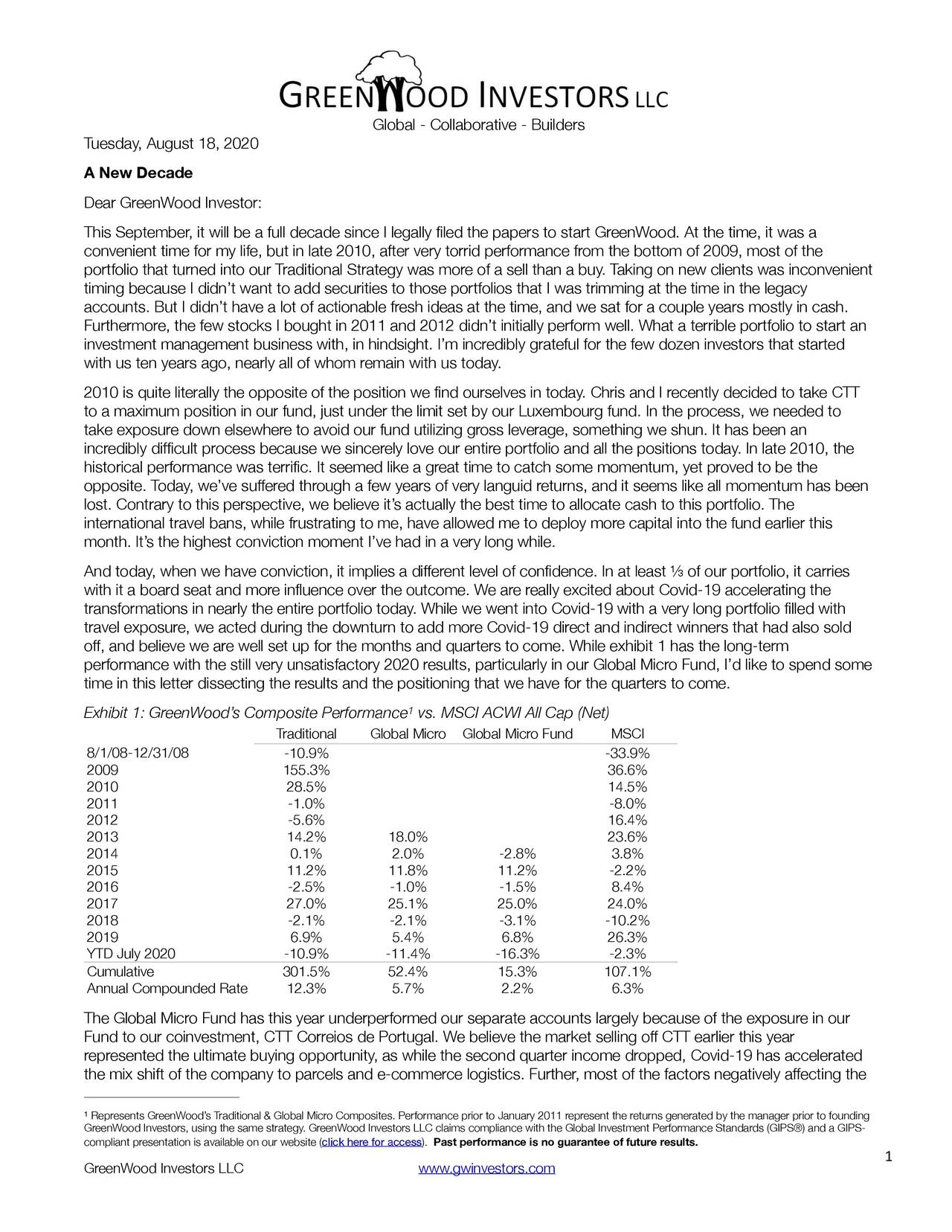 This one is highly analytical in picking apart our performance, exposures and factor drivers. In it, I explain why we've chosen companies off the beaten path, yet remain exposed to many of the same drivers that make the current market leaders great.
Speed Read:
It's been a decade since the start of GreenWood and the portfolio conditions are nearly the polar opposite as those I faced in 2010;
We dissect the Covid-19 impacts on our exposures and performance, and discuss each class of companies. The indirect beneficiaries to the pandemic are by far our largest exposure and, we believe, will drive performance in the next few quarters;
Highlighted in the discussion are Peloton, Ocado, CTT, Twitter, Vertiv, Leonardo, Bolloré, and Liberty TripAdvisor;
We discuss the factor exposures, explain why we are still overweight Europe and smid Cap, despite global investors running in the opposite direction over recent years. The tide has only just started to turn;
We end by detailing how over three quarters of our net exposure is driven by similar industry tailwinds that are fueling Big Tech's historic rise, but do so with smaller capitalizations, longer runways and significantly better valuations.