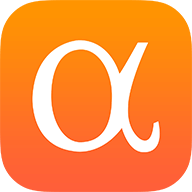 Abercrombie & Fitch (ANF) had a decent second quarter. If compared to close competitor American Eagle (AEO), the company's second-quarter revenue decline of 17%, on a year-over-year basis is almost in-line with American Eagle's 15% sales decline during the same period.
While the overall effect of the pandemic has been extremely negative on the retail market, we believe it has been a wake-up call to many retailers out there. For ANF, management has been given the opportunity to accelerate its plan of right-sizing its retail footprint and reinvesting the savings from its cost containment initiatives into growing its e-commerce channel.
ANF stores are heavily exposed to malls. The pandemic has caused foot traffic at malls to decline precipitously, driven by mandated shutdowns or the avoidance of crowded places. Malls are also high at risk of doors closing again if infections flare-up.
As a result, many retailers are rethinking their brick-and-mortar strategy. We believe this new reality, shifts the bargaining power from landowners to retailers that can be considered anchor tenants, of which we believe ANF is one of them. With ¼ of their leases coming up for renewal in the short-term, management has been presented with the opportunity to exit unprofitable stores with no penalties or having the upper hand in negotiations with mall operators. Given the tough conditions, we believe both parties are more likely to find a win-win situation.
As with many other retailers, ANF's e-commerce channel saw strong growth during the quarter. We like how the company is reaching and building relationships with influencers. This new type of customer reach should become an effective way to expose the brand to millions of followers.
ANF stock price reacted positively after its earnings release. With the recent run-up in price, the company is selling at a forward earnings multiple of 19x, reaching what we would consider an optimistic valuation. American Eagle, for example, is priced at a forward PE of 13x with a much clear growth opportunity in their Aerie brand while being a market leader in denim.
While the current valuations are keeping us away from ANF, we believe this is a stock worth keeping close attention to. We are neutral on the company.
Sales are still weak, but gross margins expanded during the quarter.
ANF reported second-quarter sales of $698M, down 17% compared to its prior-year period but beating sales expectations by $45M. The company also reported a non-GAAP EPS of $0.23, beating the consensus by $1.06.
The decline in sales was driven by a 15% revenue decline in Hollister (which is their biggest brand accounting for 60% of total sales in 2019) and a 20% decline in revenues for Abercrombie, compared to its previous year. Global store productivity also ended at approximately 70% compared to last year.
While the company ended the quarter with 90% of its store fleet back online, in the U.S, stores were unable to open for 1/3 of the days in the quarter due to government restrictions. In the U.K, the largest market within its EMEA region, stores did not open until mid-June. Store productivity within their EMEA region was approximately 60%. The resurgence of COVID infections in the month of July, affected the company's reopening phase in the state of California, where ANF had to reclosed 80% of their stores in that state.
The company is also experiencing year-over-year declines in foot traffic at reopened locations, which highlights the effort of people in avoiding crowded places. However, this is offset by higher conversion rates; meaning there are more shoppers than lookers.
On a more positive note, the company managed to increase gross margins by 140 basis points to 60.7% compared to last year. The improvement in gross margins was the result of a lower promotional and clearance environment coupled with a higher AUR. The combination of higher gross margins with tighter expense control led to the company's best Q2 operating income in the last six years and generating $187M in operating cash flow.
What's next for ANF
The company has been working on a multi-year strategy to optimize its global store network, enhance their omnichannel capabilities, increase their speed and efficiency in their product life cycle and improve the brand image.
The pandemic has accelerated the shift towards e-commerce and in that department, ANF looks appropriately positioned to take advantage of the situation. The company already counts with solid global platforms and distribution centers ready to leverage the demand from their online channel:
The one thing we love about the e-comm channel is it is highly leverageable. As we grow the sales there, you do bring along some of that variable shipping, but you're leveraging a fairly fixed pool of assets through our distribution centers around the world. – Q2 call
During the quarter, ANF's digital sales grew 56% compared to its prior-year period, with improved traffic, conversions, and AUR's. The combined total visits to their website and mobile app rose over 25% during the quarter, with app visits rising 50% during the same period. The company also started offering curbside pickup across 80% of its store base in the U.S.
A strong e-commerce channel not only brings incremental revenues but also a better understanding of their target market via data analytics. As more people start using their App or visit their website, the company can gather data about what items are the most looked for, how customers navigate their websites, or what offers they respond to. We believe using that data, ANF would be able to always stay in touch with current trends and anticipate any changes in their customer's tastes, improving supply chain efficiencies.
Management believes having a brick-and-mortar presence still plays an important role as it not only gives them another touchpoint with their customer, but the company can also leverage their store base. For example, by having the capability to "ship-from-store", management essentially have small distribution hubs that can be used to increase inventory productivity.
With that said, the pandemic has quickly shifted the retail landscape affecting physical locations the most. While retail stores are still an important piece to ANF, management acknowledges the need to right-size their store footprint. Before the pandemic, the company was reducing its square footage by 4% on average over the past 5-years. Now, with the pandemic, and with 200 leases coming due (representing ¼ of their store base) the company is taking a serious look at underperforming stores, with the opportunity to work with landlords on improving lease terms (which could improve unit economics) or outright closing down unprofitable stores. Additionally, management is committed to exiting their flagship stores.
The Bottom Line
With back-to-school season delayed as states determine the appropriate way to bring students back into the classroom, and with expected weak foot traffic; management guided for revenues in Q3 to be down between a range of 15% to 20%, almost in-line with what we have seen in Q2.
While we see a solid path towards profitability, we believe the market might have taken the Q2 earnings release with a bit more enthusiasm than expected. Currently trading at forward earnings multiple of 19x, we think ANF is slightly overvalued.
The uncertainties are still there. Another flare-up in infections would be detrimental to the company. And even if e-commerce growth is positive for the long-term strategy of ANF, it is also a highly competitive market. A lot of retailers are now focused on growing their omnichannel capabilities after seeing the shift in demand towards e-commerce. This could be added competition to the marketplace.
Overall, while we are not excited about ANF's current valuation, we believe this is a company to pay attention to. We are neutral.
Disclosure: I/we have no positions in any stocks mentioned, and no plans to initiate any positions within the next 72 hours. I wrote this article myself, and it expresses my own opinions. I am not receiving compensation for it (other than from Seeking Alpha). I have no business relationship with any company whose stock is mentioned in this article.