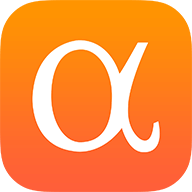 Akebia reports data for its anemia drug candidate
Akebia Therapeutics Inc. (AKBA) reported top-line data from the second of its two global Phase 3 cardiovascular outcomes programs, PRO2TECT. The two studies were designed to assess the efficacy and safety of vadadustat in comparison to darbepoetin alfa for the treatment of anemia due to chronic kidney disease (CKD) in adult patients not on dialysis.
Akebia reported that the drug candidate met its primary endpoint as well as key secondary efficacy endpoint in both the PRO2TECT studies. It showed non-inferiority to darbepoetin alfa as measured by a mean change in hemoglobin (Hb) between baseline and the primary evaluation period. The evaluation period lasted from weeks 40 to 52. Vadadustat was reported to have maintained the target Hb efficacy response at weeks 40 to 52, achieving non-inferiority compared to darbepoetin alfa.
However, it failed to meet the primary safety endpoint which was defined as non-inferiority of vadadustat versus darbepoetin alfa in time to first occurrence of major adverse cardiovascular events. It is the composite of all-cause mortality, non-fatal myocardial infarction, and non-fatal stroke across both PRO2TECT studies. John P. Butler of Akebia said, "We believe the cardiovascular safety of vadadustat is supported by the totality of the data from our global Phase 3 program, including additional analyses on cardiovascular outcomes observed within key geographic regions and across certain patient sub-populations within PRO2TECT."
Akebia further reported that it is working towards submitting a New Drug Application for vadadustat. The company anticipates holding a pre-NDA meeting with the FDA before the end of this year. In the coming year, Akebia is looking to file NDA for both the dialysis and non-dialysis indications.
PRO2TECT program is a cardiovascular outcomes program and comprises two separate Phase 3 studies. These studies have collective enrolment of 3,476 adult patients not on dialysis with anemia due to CKD. Both the studies are global, multicenter, open label (sponsor blinded) and active-controlled. The participants were randomized 1:1 and were administered either vadadustat or darbepoetin alfa. Initially, the oral dose of Vadadustat was fixed at 300 mg once daily and adjusted over time in increments of 150 mg within the range of 150 to 600 mg daily.
The PRO2TECT Correction study involved 1,751 patients with anemia due to CKD without recent ESA use. 879 and 872 patients were randomized to be given vadadustat and darbepoetin alfa, respectively. The PRO2TECT Conversion study dealt with 1,725 patients with anemia due to CKD on an active ESA treatment. Out of these, 862 and 863 patients were randomized to vadadustat and darbepoetin alfa, respectively.
The primary safety endpoint MACE was independently and blindly assessed by the Brigham and Women's Hospital's Clinical Endpoint Center (BWH CEC) in Boston, Massachusetts. MACE is defined as the composite endpoint of all-cause mortality, non-fatal myocardial infarction, and non-fatal stroke. The incidence of treatment-emergent adverse events during the Correction study was reported at 90.9 percent and 91.6 percent for vadadustat-treated patients and darbepoetin alfa-treated patients, respectively.
Abbott moves ahead with Drug-Eluting resorbable scaffold
Abbott (ABT) reported that it has initiated its new clinical trial for assessing the safety and effectiveness of Esprit BTK Everolimus Eluting Resorbable Scaffold System. This is the first Investigational Device Exemption in the United States to assess a fully resorbable device to treat blocked arteries in certain cases.
The current standard of care for CLI patients is balloon angioplasty. However, this course of treatment has poor short-term and long-term results. There are no drug-eluting stents, drug-coated balloons or bare-metal stents approved for use below the knee (BTK) in the United States. Esprit BTK System is not a permanent implant and is designed to provide support to an artery following a balloon angioplasty.
LIFE-BTK trial is designed to enroll 225 patients across the globe. This is a first of its kind study and has evolved on the basis of prior studies pertaining resorbable technology in treating diseased vessels and blocked arteries. Nick West of Abbott said, "Patients treated with balloon angioplasty often require repeat procedures on treated arteries, and therefore a drug-eluting resorbable device is ideally-suited to provide mechanical support for the vessel, reduce the chance of vessel re-narrowing and then gradually disappear over time."
The LIFE-BTK trial is a prospective, randomized controlled clinical trial. It will compare the performance of Esprit BTK to Percutaneous Transluminal Angioplasty. The main objective of the trial is to assess the safety and efficacy in CLI patients with up to two lesions in separate infrapopliteal vessels, one of three types of vessels found below the knee and the type most commonly affected by CLI.
The device candidate is made from a thin strutted scaffold measuring 99 microns. It is made from poly-L-lactide which is a semi-crystalline bioresorbable polymer. The device is uniformly coated with poly-D, L-lactide (PDLLA) and the cytostatic drug, everolimus. The controlled release of everolimus helps in reducing scar tissue growth in the affected area.
Savara announces discontinuing Molgradex for NTM lung infection
Savara Inc. (SVRA) announced that it has decided to discontinue its ENCORE program, designed to evaluate the potential of Molgradex for the treatment of nontuberculous mycobacterial lung infection in people living with cystic fibrosis. The drug candidate has also been assessed for treating NTM in non-CF patients in the Phase 2a OPTIMA study.
Savara stated that the decision has been taken due to multitude of reasons, including the impact of COVID-19 on participants recruitment. The company stated that the approval of a new triple-combination CFTR modulator during the treatment period of ENCORE is also a pressing reason for discontinuing the study. Savara terminated the recruitment for the study in March this year. It is further noted that there is no safety-related concern behind the discontinuance of the study.
Savara reported that the early discontinuance means that not all patients completed the planned 48-week treatment period. Badrul Chowdhury, Chief Medical Officer of Savara, said, "Discontinuing the exploratory ENCORE study is very disappointing and I extend our sincere gratitude to the patients who participated, especially during the trying times of this pandemic. While the results of ENCORE are interesting, additional controlled studies would be required to accurately understand the therapeutic potential of Molgradex in combination with the triple-combination modulator treatment."
However, the company plans to continue with the development of Molgradex for treating autoimmune pulmonary alveolar proteinosis, its lead indication. Savara is an orphan lung disease company with a robust development pipeline of three investigational compounds. Apart from its lead drug candidate Molgradex, the company is also working on Apulmiq and AeroVanc. Apulmiq is an inhaled liposomal ciprofloxacin and is in Phase 3 trial for treating non-cystic fibrosis bronchiectasis. AeroVanc is an inhaled vancomycin and is being developed for treating persistent methicillin-resistant Staphylococcus aureus (MRSA) lung infection in people living with cystic fibrosis.
Thanks for reading. At the Total Pharma Tracker, we do more than follow biotech news. Using our IOMachine, our team of analysts work to be ahead of the curve.
That means that when the catalyst comes that will make or break a stock, we've positioned ourselves for success. And we share that positioning and all the analysis behind it with our members.
Disclosure: I/we have no positions in any stocks mentioned, and no plans to initiate any positions within the next 72 hours. I wrote this article myself, and it expresses my own opinions. I am not receiving compensation for it (other than from Seeking Alpha). I have no business relationship with any company whose stock is mentioned in this article.