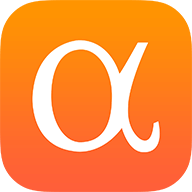 Bristol-Myers Squibb Company (NYSE:BMY) Citi 15th Annual Biopharma Conference September 8, 2020 12:15 PM ET
Company Participants
Tim Power – Head, Investor Relations
Rupert Vessey – President and Chief Medical Officer
Samit Hirawat – Chief Medical Officer and Head, Development
Conference Call Participants
Andrew Baum – Citi
Andrew Baum
Hello. It's Andrew Baum from Citi's Global Healthcare team. Thank you for bearing with us as we have the inevitable technology teething problems. I am delighted to introduce our first keynote of this year's session, Bristol-Myers. We have two representatives. We have Rupert Vessey, the President and Chief Medical Officer. We have Samit Hirawat, the Chief Medical Officer and Head of Development and we have Tim Power, the Head of Investor Relations. So, thank you for being with us and delighted that we eventually made it to make the technology work.
Question-and-Answer Session
Q – Andrew Baum
So, I am going to try and zoom in, in 40 minutes or so what you took three hours to do or three days to do in your recent R&D update, but I am going to just hit the hotspots. If, investors, you have questions, then please feel free to e-mail me, andrew.baum@citi.com and I will squeeze in as many as we can. So, I am going to alternate my questions or trying to between Rupert and Samit on the earlier late stage of the portfolio and organization. Perhaps to kick off something for both of you, you obviously come from different companies, different cultures. Samit, you and I know each other from your time at Novartis. Rupert, your previous career was obviously most recently at Celgene. Could you talk to the differences, both positive and let's say different at Bristol today and what you are looking to form compared to the cultures and competences that you had previously in your legacy companies?
Samit Hirawat
Sure. I can start from an external perspective, because I come from neither the Heritage Celgene organization nor the BMS [ph] organization, so although now more than a year I have been at BMS, so I can't call myself external anymore. Very different compared to my past 12 years at Novartis. With the Novartis, of course, we went through various changes over time. What I can say the overall purpose in terms of keeping patients at the center, in terms of thinking through is the same and I realized that the passion for doing the right thing by the patient, accelerating the drug development, having the collaborative environment, it's similar to any other company, but at a much higher level in terms of the collaboration have actually played loudly. If you think about what Heritage Celgene organization did in terms of their BD activities and in the pipeline it speaks very loudly on the BMS side as well. If you look at other collaborations with the way they have worked through in accelerating the pipeline and also from a conduct of clinical trials perspective or the external collaborations perspective. So, those are the commonalities. What we are trying to do as we build a culture of one company now over the last 7, 8 months, certainly COVID has given us a different perspective and we have certainly been very agile and adaptive to it. What we are trying to build is an organization that has a bigger greater relief, a rather belief in the system of empowerment and working from bottom up rather than working top down only and certainly even more collaboration is coming in and you have heard a lot from Giovanni as well as ourselves during the three days of the investor call, where we are working outside the organization to build the pipeline as well as outside the organization to conduct and continue to manage our pipeline and the rollout clinical trials. Rupert, you may add as well to on top of that.
Rupert Vessey
Sure. Thanks, Andrew. I mean, obviously I have worked at a number of different places, including GlaxoSmithKline and Merck for 8, 10 years respectively and then 5 years at Celgene. I mean, that Celgene and BMS are quite different companies, although they are unified by certain things, they both have really strong commitment to identifying novel, groundbreaking treatments for really serious diseases. And I think that's been a unifying point for employees from both heritage organizations coming together. As far as my part of the organization is concerned, the heritage BMS organization had almost all of its research and early development activities in Central New Jersey. There was a site in Redwood City, very good site that had been there for a while and a brand new site that was present in Cambridge. I think what Celgene has brought into the mix is a much more diversified footprint and we are trying to capitalize on that. So, now we have fully functioning, but highly innovative research and early development facilities in San Diego, the Bay Area, Seattle and we are obviously bringing our two organizations together in Cambridge into a wonderful new facility. And then we have a lot of resources still in New Jersey that can be used to support and work with teams that those outlying sites, I personally think it's a footprint that most people running early stage R&D in large companies would be extremely envious of it allows us access to incredible talent. Discovery in early development does well in smaller, tighter units in my opinion and it also puts us close to major university and biotechnology centers of innovation who are our key partners and also a source of highly talented employees for us going forward. So I think that's really the change that we are trying to forge in research in early development.
Andrew Baum
So, segueing from the big picture questions, it's probably the question that we have received most frequently in advance of this webcast. On liso-cel, so your recent financial disclosure highlighted that the FDA has yet to inspect your manufacturing facilities. Could you update us whether this is not an issue, because it falls into the mission-critical inadvertent comments that the agency has defined as potentially allowing approval without transfection or is there any cause for concern or it has indeed inspection taking place during the time between publication and today? So, I guess that's one for Samit.
Samit Hirawat
Yes, sure. Thank you for bringing that forward, because certainly we do believe that differentiation and the profile of Liso-cel compared to many of the competitive products is very, very clear. I think it is well understood also by the health authorities and thus far our discussions with the FDA, we are very encouraged by the way they have looked at it. So, that is all going in the good direction. As you very well mentioned in the 10-Q, we have certainly disclosed the site inspection of the cell therapy facilities has not been completed. And certainly with the evolution of the COVID-19 as well as the challenges it has posed both for us and for the FDA, it does pose a risk because the FDA staff, like many of us are operating under those significant constraints on travel because of COVID. Now with that said, while we typically don't provide any details on regulatory discussions, what I can say today is the FDA has informed us that they will require inspection of both our facilities in Washington state as well as the manufacturing organization for the vector, which is located in Texas. These inspections have not yet taken place. We are working very closely with the FDA to keep this application on track and as you know, the PDUFA date is in November. We still have some time to go. But at the same time, we are aware that some of the people are same people who are at the FDA who will be working are working right now and Liso-cel will also be pulled into the inspection related activities that might be coming along for the COVID related vaccines. Now, FDA is very well aware of that. They are juggling multiple things as this is a public health crisis and they need to manage as well as the diseases that are life threatening, they also need to manage that. So, those are all running in parallel. I don't think we can say anything more except that the importance of this application is very, very high for us. And I think it is also as important from the FDA and we will continue to work closely with them so that we can bring this product to the patients as soon as possible. We will not be providing continuous update on this as the process will move along at the pace that the FDA will decide and define. We will certainly update quarterly on the filings as appropriate, then update quarterly on the filings as appropriate, but otherwise, the next time will probably be an update to the market when the status is very, very clear. Today, what we know is what I just conveyed to you, they will require the inspection of facilities.
Andrew Baum
Thank you. I appreciate that. So, maybe staying with Liso-cel, the differentiation you noted in terms of CRS was reflected within the TRANSCEND dataset. There is still a reasonably high rate of neurologic adverse events. And although the rate of Grade 3 CRS is low, I think 2% from memory, there are obviously Grade 1 and 2, which suppresses at high levels. So what I am going is, do you think that profile is sufficient to allow itself to be administered used outside the hospital setting obviously reducing the financial barriers in order to increase market share versus some of the competitors?
Rupert Vessey
I think from a clinical profile perspective as you very well pointed, one of the key factors is what's the grade of CRS and how can it be identified and managed and what we have learned not only from the TRANSCEND data, from the main clinical trial that was presented, but also ongoing work that has been presented as well on a large number of patients now that product has been delivered as an outpatient. People are – physicians are managing those patients quite well and we do believe that is a differentiating profile that we would be able to bring to bear when we go to the commercial settings where the tertiary centers who will be delivering these therapies will be able to manage these patients by infusing the product in an outpatient setting. And so certainly we will have to have a good communication and the risk management profile that will be put into place, so that if the patients do spike a fee where they have the ability to connect with the hospital, come back to a hospital and be managed. So, those things will be in place. We do believe that the profile of the Liso-cel will allow us to be able to deliver that in the outpatient setting. Of course, we will see what the label ultimately will say.
Andrew Baum
And in terms of the next iteration of Liso-cel, some of your competitors are looking at closed manufacturing systems within the bone marrow transplant lab to both reduce costs to run through sort of [indiscernible] cell transaction model, which is currently used in the industry. There is also some potential advantages in efficacy. Where is Bristol and the platform you require for that? How advanced is – do you have agreements with companies like Molteni's who have the equipment, are you turning to other providers? Is this just getting going? Could you give us some indication of your interest and progress?
Samit Hirawat
Rupert, do you want to take that?
Rupert Vessey
Sure. Can you hear me okay?
Andrew Baum
Yes, I can.
Rupert Vessey
Yes. So Andrew, we have done a lot of work on next-generation cell therapies from a multitude of angles. We have just initiated a couple of trials with what we call the next T product you can see those on clintrial.gov. Those changes to manufacturing have been driven by the very large translational insights that we have developed from treating literally thousands of patients with CAR T therapy at this point with multiple different manufacturing processes. And we think those products are going to have some significant advantages in terms of dose turnaround time, cost of goods and potentially in terms of efficacy and safety as well and we have just started dosing in both of those trials. We have also got work ongoing on our own allogeneic cell therapy products. And we are looking at the potential for iPSC derived approaches. As you know, there is a couple of companies out there that are making headway in that regard. So we are pretty active on all fronts. Yes, Juno, when the company was acquired, had a group that was looking at different types of manufacturing and closed manufacturing systems and so that work is still ongoing as part of our manufacturing efforts.
Andrew Baum
And then couple of other questions, same topic, parent-child INDs as a way to accelerate the iteration for cell therapies. Is that something that you have started to adopt? The FDA seems to have tentatively pushed open the door? And then secondly, in relation to your BCMA bispecific, the combination with the gamma secretase inhibitor, there was some data shared, I think the earlier stage was again out of Juno. Where are you on that program? Do you think it's required?
Rupert Vessey
So the parent IND child question is – that is an interesting one and we haven't actually done that yet. And I think it comes down to an issue of issue whether – if you are making something that you really think is different and then you have it sort of under the same IND, is it really a different product or are you arguing that it's more or less the same? So I think we will explore that and test those waters. I think it depends on what we are bringing forward and how much of a modest versus significant change we think it is to the first product that moves into the clinic, but definitely an evolving area of interest. We do have access to again the secretase inhibitor and we have been using that in combination with a number of our BCMA portfolio programs, so there are trials that are getting underway to look at that. I think it's too early to say whether that's really a necessary thing for us to combine, but we can do it if we need to.
Andrew Baum
And would that be just looking at and I guess my last question on BCMA is looking at your T-Cell Engager, which simulates some of its peers, although not all, has a relatively high rate of adverse events and the initial data. How are you thinking about ameliorating that? Is GSI a potential way of lowering dose or alternatively pretreatment with debulking fractionation, how do you improve the profile to reduce the increase of therapeutic window, just a broad question?
Rupert Vessey
Yes. I think that – I mean, T-Cell Engage is in general obviously incredibly active drugs with very narrow therapeutic index. It isn't clear to me that combining it with a GSI would necessarily help, because I think you are preserving antigen on the target cell surface, so you are still going to activate all the T cells and you are going to have the same sort of issue. I think the concept of debulking ahead of time is one that is definitely worth considering and that seems to have worked with CD20 CD3 bispecifics where pretreatment seems to lower the risk when you then come in with the bispecific. And I think we have numbers of agents in our portfolio that would allow us to do that. I also think we are in the process of learning which patients maybe more at risk of those types of adverse unwanted responses and which ones have a better therapy to index through the translational work that we are doing. So the program is still in relatively early stages, although we are delighted with the signals that we have gotten to-date and as we move that through [indiscernible] in late development, I think we will be able to address a number of those questions. Samit, I don't know if you want to add anything to that?
Samit Hirawat
Yes, I think you probably know. Thanks.
Andrew Baum
So I give the same with Rupert, because I know he has got hard stuff, but Samit, I am coming back to you, don't worry. So we are very excited about the natural medical potential of your Factor XIa inhibitor and the plethora of opportunities that will exist despite the world having generics anti-Xa small molecules. Could you update us on – it would seem to me given that the randomization data that risk in the absence of off-target effects for efficacy are very, very low certainly much lower than in our Phase 2. And the obvious low hanging fruit to us would seem to be embolic stroke of origin, acute coronary syndrome, where there is a broader a broader therapeutic window with the Xas and those are very substantial commercial opportunities. The problem is the timelines of course are very long in terms of the trials. So, perhaps you could – perhaps both of you, update us on number one, you level of confidence in clinical risk reward given what I have outlined? And then b), the structure of the future commercial program with your partner, whether I am talking program about the right therapeutic areas or I am sure there is other ones as well that can think of some others or whether you think that should be focusing on looking at subgroups of the atrial fibrillation population with seamless.
Samit Hirawat
So, whether you like it or not, it actually did come to meet Factor XIa is in the late-stage development program. And we are equally excited about Factor XIa and certainly making progress. There progress. There was a slight delay, rather slowdown in terms of patient enrollment during the part of the COVID impact that we did have in the health care system as a whole, but we are in a good phase of recovery, especially outside the United States right now. As you know, two trials are ongoing and you already mentioned that we have our partner in Janssen and us partnering on there. Janssen is conducting a study in the total knee replacement indication, whereas we are looking at the indication of [indiscernible] prevention. We haven't yet disclosed publicly what the overall development program is going to look like. But certainly, we are looking at opportunities, not just in AF. We are continuing to consider opportunities beyond that. And you very well said, I think the ability to be able to combine that with antiplatelet agents, which will be the background therapies for many of these patients and then still being able to deliver treatment to patients who may be at a high risk of bleeding and having a full dose treatment route and partial dose treatments that are today applicable for the Factor Xa inhibitors, those are all opportunities that we have to have on the table and look for improvements as we look forward, so truly excited. More to follow once we have fully vetted through the program in terms of additional indications, but everything that you said is on the table for discussion.
Rupert Vessey
And we would expect the first data from the venous trial middle of next year and then we have to [indiscernible]
Samit Hirawat
Somewhere in the second half of next year, because as we said, the total knee replacement trial as well as secondary stroke prevention, the first area should be in the second half of next year.
Andrew Baum
On your 1 of the 3 R&D days that you hosted, you presented data on – excuse me for mispronouncing and there was 5 or 6 pages on it, which is somewhat surprising, given the perceived need. You also highlighted a prevalence number, which was perhaps were in excess of what some of us in the market would have quoted. Could you talk to why you singled out this agent, not just explain the prevalence numbers? But more importantly, when I look at other cytokine targeting agents historically, which have been used as the IL-5 and there's been 2 of them, they obviously both failed. So despite they showed endoscopic improvement, there was no clinical benefit. So what's driving the enthusiasm behind this molecule? What are we missing both in patient numbers but also in differentiated clinical benefits? And obviously, could you please [indiscernible] also being developed as well in that space?
Samit Hirawat
Sure, absolutely. And the reason behind talking a little bit more about was that we had never talked about that molecule in the past, whereas the Phase 2 data are truly very exciting. And as we are – we looked at the data, we decided to go into Phase 3 in the eosinophilic esophagitis, certainly, Dupixent is there as you said, but it's primarily an IL-4 inhibitor. It works through the heterodimerization with the IL-13 subunit or one of the subunits of IL-13, so it inhibits IL-13, but not fully. The Phase 2 data for us looked quite interesting from a endoscopic improvement perspective, but when you look at the patient-reported outcomes perspective in terms of the dysplasia score and the days without dysplasia and what improvements patients felt, those are very promising and that therefore it deserves looking at a little bit deeper in the Phase 3 study, this potentially will be the second to market agent for that indication after Dupixent, if Dupixent is positive. So we have to continue to build on that and we have to continue to learn on that as we go to the Phase 3 and then beyond in terms of understanding these data and the evolution. I think the overall readout from the eosinophilic infiltrates and what happens also with the rings in the ferrous and beyond in overall exudates in these patients, how they perform in terms of their ability to eat and get rid of dysphagia all are going to be important as we look at it and longer term. I think in addition to that, the ability to specifically inhibit IL-13, both on the Alpha 1 and Alpha 2 subunits, we do believe it played a role in the inflammation, and then on the other side on fibrosis, is going to be much more important because potentially, Dupixent and leaves out 1 portion on the fibrosis side, which is the alpha-2 subunit function, at least biologically speaking. Those are going to be important. I won't comment too much on the incidents prevalence, but I do want to say that this is a very much under-diagnosed condition today. And as more education echoes, as more understanding of novel therapeutic developments come into play there will be more diagnosis and more that patients will be provided these opportunities. I think beyond that, we are now looking at [indiscernible] and IL-13 as a pathway in what other diseases it would be applicable? Certainly, there are lots of cytokine inhibitors, and we have to be mindful and choiceful in terms of where we want to develop. More to follow on that, but there are other indications that might come along for that might be very, very important.
Andrew Baum
So a question for Rupert, one of your competitors asked me to talk to them about the impact of COVID on R&D going forward. And one of my conclusions or potential learning's was the role of master protocols, umbrella trials, basket trials, which have historically been limited to oncology with some success. The success of trials like recovery in COVID suggests that they can be deployed effectively in other areas and it would strike me that autoimmune and immunomodulatory cytokine would be a obvious place to do that in order to define patient, whether clinical or biological subgroups, which may benefit from one versus the other. And given your portfolio of TIK2 S1P1s as well as your cytokine targeted therapies, is this a viable strategy for the industry? Do you think that this has got legs or do you think there is a fine line between a basket trial and a garbage trial because you didn't set up the parameters right and you end up with a bunch of useless data? So is it workable outside end oncology? And does COVID open the doors to using them more broadly to simultaneously advance and optimize or select responsive patients?
Rupert Vessey
So we are already – and we are already running trials like that before COVID even occurred. So we have a basket trial approach with our BTK inhibitor across a range of different autoimmune diseases where we think T cell biology is important. And we are just starting another trial with a number of different agents in the dermatological indication. So we obviously believe that, that's a good and efficient way to do things to get comparative data either for a mechanism across different patient subsets or for several mechanisms across a particular disease. So we have always been committed to doing that and are doing it, and it doesn't really have anything to do with COVID per se. I mean, the recovery trial was a great trial. I think that the innovation of that wasn't so much the basket design. As you said, there's lots of basket designs. It was the fact that they got it going extraordinarily quickly and caught the press for the wave of cases, so they were able to provide extraordinarily valuable results for both corticoids in a positive sense and some other well-known agents in a negative sense that has helped – clearly helped lots of people with their outcomes with COVID infection. But I think that their innovation there really was around the speed and not necessarily good design where basket trials are already being used in a number of different areas anyway.
Andrew Baum
But you are referencing 1 type of master trial, at least in the BTK, which is taking 1 drug, exploring it in multiple diseases. I mean, the – and I was get the terminology confused so I won't quote the name, but using a number of drugs in the same trial in the same…
Rupert Vessey
So we have that, too.
Andrew Baum
You have got that?
Rupert Vessey
Yes. So I just referenced that we are doing that as well. That's – there is a dermatology trial where we have got two or three mechanisms already in the trial and we have also done this in other areas. Samit would be able to speak more, but we have cell therapy platform trials, for example, where there are volumes. So, I have given you two very specific examples of things outside of oncology that we started in the last couple of years. So the short answer to your question is yes, we think it's useful outside of oncology and yes, we are already doing it.
Andrew Baum
Got it. And then a question I guess, this is more in Samit's backyard. We were struck by Lilly's licensing of Tivet, at PD-1 for the U.S. market and the clear intention to take the Phase III non-small cell lung data to the FDA as a basis for approval. And there are other companies, albeit much smaller, such as EQRx have licensed an EGFR, who seem intent on doing the same things. So should we aware of a potential new paradigm that the agency for an established class is willing to accept Chinese-run trials? And obviously, on one hand, that's a potential competitive risk. On the other hand potentially, it's a way of accelerating clinical trial development and maybe in the future lowering costs. So I am interested in your thoughts on China from a clinical trials perspective and what we should read from a regulatory point of view, albeit we don't have clear definition of it right now.
Samit Hirawat
Yes. I think good points that you brought up that China has a big potential in terms of the patient population and the underserved patient population that is still available for multiple therapeutics. We ourselves do our clinical trials there. We have, for example, TIK2 inhibitor trial. We do have in terms of course, oncology wise, we have been there, and we will continue to evaluate how we are going to increase our presence in China in terms of the overall pipeline. As we look at deploying that from a hematology perspective as well as other indications. I think the idea of conducting a trial only in China and then bringing the data from there that will have to have a few things going along with that. One is the quality of the data, the clinical trial integrity, the clinical trial design and the translatability of that data that would exist to the Western population. Is it something – for example, if you had conducted a trial in the second or third line of gastric cancer in China, can you truly bring that data and say it is going to be the same outcome for patients who are in the U.S. when we know that the treatment paradigm might be different? Similarly, paracellular carcinoma, the use of taste and how it is used in China versus how it is used over here in the U.S. is the data truly translatable? I think EGFR, in the old days, if you recall the iPASS study, it required an additional study to be able to register that in the U.S. in – for Tarceva or rather the second-generation EGFR inhibitor from AEC. So I think it will depend again how the trial is conducted, the quality of the data, the integrity that was there in the clinical trial. And then from any company's perspective, certainly, there is more that is happening in China. Not only more competitive but also the ability to conduct clinical trials because of the change in the regulatory guidelines, we are able to deploy clinical trials earlier. One has to keep in mind, though, for larger populations, China does require a large set of patients coming from China within the trial. So how do you enable satisfying the requirements from all agencies within a given clinical trial, will be interesting as we continue to evolve in that thinking. But no doubt that China will play a big role as we think of the future in terms of clinical trial conduct and bringing the data.
Andrew Baum
And then we are running a little bit late. I think we have lost Rupert unless– Rupert, are you still there?
Samit Hirawat
He's still there.
Rupert Vessey
Yes.
Andrew Baum
Great. Okay. So if we still have Rupert, then just before you leave, I wanted to ask you, given you are coming in from the outside and Bristol has a vast array of next-generation immuno-oncology targets, both internally discovered as well as brought into the company through business developments, and there's bempeg IL-2, there's IL-8, there's CCR2, CCR5, various couple of CTLA-4 modifications. When do we see the next data on the next generation of immunotherapies? And given the emerging data that you are seeing, are there any particular ones that you wish to call out as showing promise? And then there's a follow-up question just in relation to TIGIT or as Roche refers to it.
Rupert Vessey
Yes. Well, you listed a number of different things, and pretty much all of these molecules, whether they be an agonists or cytokine therapies or additional T cell targets and you are right that there is of a broad array, most of them are in proof-of-concept clinical trials. And we only move them into those clinical trials if we have evidence that we are engaging the target and addressing the pharmacology, and therefore, we have actually got a hypothesis to test. Where possible, we try to choose the patient populations carefully. I couldn't speculate today on what the results of those proof-of-concept trials will be. But I think over the next may be one to three years there will be a whole series of readouts of those studies. And I am sure some of them will yield positive data and others may not work out. I mean, that's the nature of the game in early development. But I wouldn't single one out, particularly at this point, that's in early development because that's really our job is to work through those and run those proof-of-concept studies. And we are most excited about being the IL-12 FC and the TGF data molecule that we just acquired through to the set of assets that we are testing there.
Andrew Baum
And the TIGIT program, which you have in-house from Bristol's side rather than from Celgene's side, there's a historic and notable lack of development activity was not evident to me whether that was a function of the emerging data or whether it was a capital allocation decision because the investment was going into other molecules of the portfolio.
Rupert Vessey
No, we are still developing the TIGIT antibody. I mean, obviously, you follow the field closely, and there has been a lot of discussion about the utility or otherwise of having an extractive FC domain as part of your TIGIT monoclonal antibody. There are arguments and data and different directions, depending on which data sets you look at. And we are obviously learning from information that's coming out from the antibodies that are a little bit further downstream from us and we're able to redirect our program accordingly. So we are still planning to test some key concepts with our TIGIT antibody. And I think there will be valuable data because they will provide information on a different configuration of what is otherwise a very good TIGIT monoclonal. So again, that's another one to keep your eye on.
Andrew Baum
And then two questions, I guess it's one for both of you. Precision medicine, oncology, so small molecule oncology is not an area that Bristol has explored in detail since dasatinib. I guess, your – the CC-486 may fall into that bucket, but it's not really targeted in quite the same way. Is there any interest in building out efforts in the biomarker-defined patient populations more broadly? So that. And then second for Samit, obviously painful bruising experience, adopting the mutational burden as part of salvaging is probably a little bit brutal work, but Checkmate -227 There's a lot of debates in academic circles about whether TMB is actually a co-founder rather than a real biomarker for immunotherapy drugs. So I am just interested internally where Bristol considers TMB as a selection tool.
Samit Hirawat
Rupert, do you want to start so that you can leave and then I will answer and I will leave as well?
Rupert Vessey
Yes, I am sure. That would be great. So Andrew, we have a very sizable translational medicine organization, and we invest in gathering and analyzing data sets in all of the disease areas that we work in, hematology, solid tumors, cardiovascular, immunology and fibrosis we are extremely committed to trying to understand different patient segments because it informs our selection of drug targets and all of our programs that enter development do so with a translational medicine strategy, and in most cases, with a significant effort to try to identify biomarker selected subsets of patients that are more or less likely to respond generally speaking the biomarkers have advanced in development so far and not just for us but in general, tend to be give a specific mutations or in some cases with the level of expression or the direct target of the drug and the other way you get from that into the more complex downstream from oncology of which two mutation would be an example but also there are many different expression signatures that show, for example, higher or lower levels of hematological activity in the tumor and the same can be applied to other disease areas. The more imprecise the precision medicine becomes, so what you end up with are sort of enrichment markers that may identify a higher proportion of responders, but they certainly don't identify a group of people who don't respond at all to the drug. And then it becomes a bit more of a murky kind of endeavor. That doesn't mean that we are not completely committed to this. And when we find an opportunity to apply it that we think will make the medicine more usefull and more successful we absolutely do that. And Samit's actually a fabulous partner in this regard because he's extremely science-driven and very engaged in the part of our organization that supports his team. So I wouldn't want you to think that this isn't something that certainly in our new company, we are not extraordinarily committed to. But I also wouldn't want you to think that this isn't shelling piece. It's quite challenging to find really good biomarkers. And that's why there aren't back many of them for all the different drugs that are approved and out there today. Samit, I don't know if you want to add specifically on
Samit Hirawat
No. Thank you, Rupert, and thanks for the shout out, too. I think having been at a place where the primary development was done only through precision medicine, through small molecules, looking at single gene mutations and trying to develop drugs for there, I think you leave a large proportion of patients then behind for whom there is an unmet medical need as well. So as Rupert and I have talked about, we have to take a path which basically satisfies both sides, meaning developing drugs where they can be for that population, where the transformational activity is there through a small molecule or otherwise, targeting those mutations. We do understand that beyond a certain time point, those mutations will then – although those drugs will then generate a clone that will be resistant to that precision medicine, then we need a second one and third one etcetera but I think the large proportion of patients, still we don't have the specificity because tumors are smart. And so if we were only going after the precision medicine we would not have science-driven and very engaged in the part of our after the precision medicine, we would not have an I-O therapy. So we do have to think of the larger population, larger proportion of patients that we also need to target. Coming to your TMB question, I think certainly, there was a lot of work that was done. We have learned a lot from there. And the question is, how do we translate that work that was done that didn't necessarily work out the way we intended it to? And as we go forward, what can we learn from there and take forward? We have to continue to evolve. You have mentioned, we have several I-O therapies in development. How do we look at relatlimab, for example? How do we look at bempeg? How do we look at the next IL-8 or IL-12 or TGF data in terms of TGF data in terms of taking that knowledge and applying it here? And that's why. I think the digital strategies and data mining that we have put into place to be able to collate a large sets of data that we have generated over the years, taking all the clinical biomarker as well as outcome data for these patients and trying to make sense of this, that's the work that we are doing now. And we have created a biometrics department with data sciences as part of it. And we are looking deeper into that. And hopefully, that will yield results as we go along for new molecules as well. Hopefully, that answers your question.
Andrew Baum
It does. It does. So look, I think we have reached the top of the hour. I just noticed an e-mail from Tim asking to free up your calendar. So listen, I much appreciate both your time and apologies again for the technical issues and look forward to seeing you hopefully in person before too long.
Samit Hirawat
I hope so too. Thank you, Andrew. This is great. I appreciate it. Thanks.
Andrew Baum
Bye.