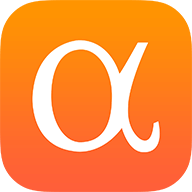 Calithera signals terminating partnership with Incyte
Calithera Biosciences Inc. (CALA) reported that it has sent a written intimation to Incyte (INCY) terminating their collaboration and licensing agreement. The termination will be effective from September 30. The companies had entered into a collaboration in January 2017. The deal mainly pertained to the development and commercialization of first-in-class, small molecule arginase inhibitor, CB-1158 for various indications, including cancer and hematology.
Calithera stated that the dissolution of the collaboration will entail Incyte bearing all development costs for INCB001158 or any other licensed products. Incyte is also liable to pay tiered low double-digit-to-mid-teen royalties to Calithera on net sales in the United States. Further, Calithera is also entitled to be reimbursed for its development costs already incurred and for remaining potential milestone. These payments may add up to $738 million. The company's entitlement for ex-U.S. royalties will remain unchanged.
Consequent to this latest development, Calithera will no longer have any further rights to research, develop or co-promote INCB001158. Incyte will have the right to take over all actions pertaining to the advancement and commercialization of INCB001158 for various conditions in oncology and hematology sectors.
The deal ran into troubled waters earlier this year when a dispute with regard to two milestone payments arose. Calithera filed a lawsuit against Incyte to recover these payments and claimed breach of contract. INCB001158 is an internally discovered molecule and has been the subject of various clinical trials for the treatment of patients with solid tumors. It being developed both as a monotherapy, in combination with anti-PD-1 immunotherapy, and in multiple chemotherapy regimens.
The collaboration was started in January 2017 and entailed the co-development of CB-1158. Susan Molineaux, Ph.D., Calithera's Chief Executive Officer, had said, "In this strategic partnership with Incyte, CB-1158 is expected to be evaluated in multiple trials of novel therapeutic combinations, accelerating its development across hematological and oncology indications."
Arginase is an enzyme generated by immunosuppressive myeloid cells, including myeloid-derived suppressor cells and neutrophils. It inhibits T-cell and natural killer cell activation in tumors. Arginase utilizes its immunosuppressive impact by diminishing the amino acid arginine in the tumor microenvironment which then inhibits activation and proliferation of the immune system's cytotoxic T-cells and NK-cells. Control of arginase activity overturns this immunosuppressive block and rebuilds T-cell function. In preclinical models, arginase inhibition has been demonstrated to improve anti-tumor immunity and impede tumor growth.
Calithera Biosciences is a clinical-stage biopharmaceutical company. It is mainly engaged in discovering and developing targeted therapies designed to disrupt cellular metabolic pathways. These therapies work by selectively blocking tumor cells and enhancing immune-cell activity. The company has robust development pipeline of first-in-clinic, oral therapeutics aiming to treat various indications.
Apart from its arginase inhibitor INCB001158 for solid tumors and multiple myeloma, it is also working on glutaminase inhibitor Telaglenastat, arginase inhibitor CB-280, CD73 inhibitor CB-708 and IL4I1 inhibitor CB-668. Telaglenastat is in Phase 2 for different conditions, including renal cell carcinoma, Lung Keap1/NRK2 mutation and solid tumors. It is also a subject of multiple investigator sponsored trials. CB-280 is in Phase 1 for cystic fibrosis.
Lexicon reports dosing in Phase 2 clinical study for LX9211
Lexicon Pharmaceuticals Inc. (LXRX) reported the commencement of patients dosing for its RELIEF-DPN-1 study. The trial seeks to evaluate the efficacy, safety and pharmacokinetics of LX9211 in the treatment of diabetic peripheral neuropathic pain. It is expected to recruit close to 300 patients spread across 30 clinical sites in the United States.
RELIEF-DPN-1 is a Phase 2 randomized, double-blind, placebo-controlled, parallel-group, multicenter trial pertaining LX9211, a potent oral small molecule inhibitor of adaptor associated kinase 1 (AAK1). Praveen Tyle of Lexicon said, "Based on preclinical data, we believe that LX9211 has the potential to significantly reduce pain response without addictive properties while offering a novel therapeutic approach to neuropathic pain through inhibition of AAK1."
The primary efficacy endpoint of the trial is the change from baseline (Day 1) to Week 6 in Average Daily Pain Score. The change will be measured using the 11-point numerical rating scale. The company is looking to initiate another Phase 2 study concerning post-herpetic neuralgia later this year. Lexicon is exploring other areas of neuropathic pain as well.
Lexicon collaborated with Bristol-Myers Squibb (BMY) for developing the drug candidate. In its various clinical studies, LX9211 has shown central nervous system penetration and reduction in pain behavior in models of neuropathic pain. The drug candidate was able to bring these results without having impact on opiate pathways. Under the terms and conditions of its collaboration with Bristol-Myers Squibb, the company holds exclusive rights related to research, development and commercialization of LX9211 and additional compounds acting through AAK1.
Lexicon carries out Genome5000 program which has resulted in the study of nearly 5,000 genes. It has also identified over 100 protein targets with substantial medicinal potential for a wide range of ailments. The company has XERMELO product in the market and also has a robust development pipeline.
Mesoblast approved to carry on its Phase 3 COVID-19 trial
Mesoblast Limited (MESO) announced that it has received the approval of the independent Data Safety Monitoring Board to continue the Phase 3 trial of its lead drug candidate, remestemcel-L. It is being tested for treating patients with moderate to severe acute respiratory distress syndrome (ARDS) due to COVID-19 infection.
The board carried out its analysis on the first 30 percent of the total target of randomized patients. It reviewed the primary endpoint of the trial, all-cause mortality within 30 days of randomization and all safety data. Dr. Fred Grossman, CMO of Mesoblast, said, "We are very pleased with the recommendation by the DSMB. This important trial seeks to confirm whether remestemcel-L improves survival in ventilated COVID-19 patients with moderate to severe ARDS, where death rates remain high despite best existing treatments." Remestemcel-L is the company's lead allogeneic cell therapy product candidate and is an investigational therapy.
The study comprises three interim analyses for stopping accrual early for efficacy or futility. These analyses are designed to take place when 30%, 45% and 60% of the total goal of randomized patients reaching the primary endpoint. The trial will have nearly 300 patients randomized in 1:1 to be administered either two intravenous infusions of remestemcel-L within five days, or placebo, on top of maximal care.
The primary endpoint of the trial is all-cause mortality within 30 days of randomization. The key secondary endpoint of the study is days alive off mechanical ventilatory support within 60 days of randomization. The company expects the recruitment for the trial to be completed in the fourth quarter of 2020.
Mesoblast Limited is mainly engaged in developing off-the-shelf cellular medicines. The company uses its proprietary mesenchymal lineage cell therapy technology platform for developing its drug candidates.
Thanks for reading. At the Total Pharma Tracker, we do more than follow biotech news. Using our IOMachine, our team of analysts work to be ahead of the curve.
That means that when the catalyst comes that will make or break a stock, we've positioned ourselves for success. And we share that positioning and all the analysis behind it with our members.
Disclosure: I/we have no positions in any stocks mentioned, and no plans to initiate any positions within the next 72 hours. I wrote this article myself, and it expresses my own opinions. I am not receiving compensation for it (other than from Seeking Alpha). I have no business relationship with any company whose stock is mentioned in this article.