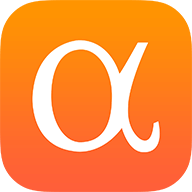 Hurricane Energy plc (OTCPK:HRCXF) Q2 2020 Earnings Conference Call September 11, 2020 4:00 AM ET
Company Participants
Philip Corbett – Head of Investor Relations
Beverley Smith – Interim Chief Executive Officer
Richard Chaffe – Chief Financial Officer
Antony Maris – Chief Executive Officer
Conference Call Participants
Nathan Piper – Investec
Anish Kapadia – Hannam & Partners
Daniel Slater – Arden Partners
Al Stanton – RBC Capital Markets
James Hosie – Barclays Capital
Robin Haworth – Stifel Nicolaus
Colin Smith – Panmure Gordon & Co.
Operator
Good day, and welcome to the Hurricane Energy plc Interim Results 2020 Conference Call.
At this time, I would like to turn the conference over to Philip Corbett, Head of Investor Relations. Please go ahead, sir.
Philip Corbett
Good morning, everyone, and welcome to Hurricane Energy's results for the six months ending 30th of June 2020. As a reminder, this webcast is being recorded, and a replay will be available on our website later today. The presentation will shortly be available to download from our website at www.hurricaneenergy.com. The Hurricane management team will take you through the presentation, after which there will be an opportunity for questions.
Please turn to Slide 2, where you will see our usual disclaimer.
Now please turn to Slide 3, which sets out the agenda for today's presentation.
I'll now hand over to Beverly Smith, Interim Chief Executive Officer to commence the presentation.
Beverley Smith
Good morning, everyone. Most, if not all of you, will have now seen our interim results announcement this morning. And no doubt, many will have been surprised and disappointed at the scale of the reserves and resource downgrade on the Lancaster field.
The aim of today's presentation is to help you understand how we arrived at this difficult conclusion, as well as the further technical work needed in order to evaluate potential options to help mitigate the declining production from the Lancaster field.
But before I cover the conclusions of the technical review, let me briefly cover the key points from the first-half of the year on Slide 4. The Lancaster EPS produced an average of 14,600 barrels of oil per day in the first-half of the year, an increase of 7% on the second-half of 2019, although, lower-than-anticipated, primarily as the Lancaster 7Z well was temporarily shut-in at the May.
I'm pleased to say that from an operational standpoint, the Aoka Mizu continued its trend of excellent uptime, averaging 99% in the first-half and 96% since production commenced in May 2019.
We generated revenues of at $81.9 million from seven liftings of Lancaster crude in the first-half, delivering an average realization of approximately $30 per barrel. Low cash production costs of $18 per barrel ensured that we generated positive cash flow in the period.
However, the significant non-cash asset impairments that we have recognized due to the Lancaster reserves downgrade and a reduction in future oil price expectations resulted in a loss of $308 million for the period.
At the end of the first-half, Hurricane had a healthy liquidity position of $106 million in the form of net free cash. The reduced expectations for Lancaster production, as well as lower oil prices due to the COVID pandemic will impact future expected cash flows for the business.
As a result, we have announced today that the company will seek to engage with its key stakeholders regarding its forward work program, capital allocation and financing arrangements.
Finally, given the growing focus on ESG in the investment process and the broader sustainability agenda, we were pleased to publish our first detailed ESG report in April. Hurricane remains fully committed to reducing its greenhouse gas emissions, where it is economically and commercially viable to do so, and fully supports oil and gas UK's commitment for a net zero basin by 2050.
Please now turn to Slide 6, where I will begin the summary of the results of the technical review to date. Let me start by reminding everyone that we are dealing with a unique and challenging reservoir that was always subject to great uncertainty and where data acquisition has long been problematic.
Since we started this process on the 8th of June, we have strengthened the subsurface technical team with a mixture of new hires and consultants, all of whom have fractured reservoir experience and some have fractured basement experience, including in the West of Shetland UKCS.
We have analyzed all the new data from the early production system and we visited all the appraisal and exploration wells in the area to integrate into a coherent picture consistent with our regional understanding.
Please turn to Slide 7. There have been profound changes to the Lancaster geological model, including a shallower oil-water contact and potential additional reservoirs. The new model has, however, resulted in significant reductions in reserves and resources that reflect the earlier water production and more rapid pressure declines that have been seen.
The key conclusions of the technical review are as follows: the Lancaster oil-water contact is estimated at 1,330 meters TVD subsea. This reflects the structural spill at base seal. We believe the Mesozoic sands on the flanks of Lancaster to be in pressure communication with the field and hence structural spill is defined by the seal on top of those sands. The sands are not present everywhere on the crest of Lancaster and hence at some points base seal and top basement are one and the same.
Just over 1 million barrels of water have been produced to date, it is highly unlikely for perched water to be the source of such a large volume of water. A material balance work suggests it would require more water than could be held in the structure above the wellbores.
We see water coming from the aquifer below in the Lancaster 205/21a-6 well, or P6 well and oil coning from above in the Lancaster 205/21a-7Z well, or P7Z well. The material balance work shows more pressure support than would be expected using the volume of basement oil above 1,330 meters TVD subsea and incredible aquifer.
The additional pressure support would need to be supplied by a combination of any of the following variables: a larger or more porous aquifer, additional reservoirs or additional aquifers, compaction of porous reservoirs or free gas. This suggests a more complex reservoir system than previously anticipated.
The downhole gauges in the 205/21a-14 well at Lincoln show 20 psi depletion, almost certainly from Lancaster production, suggesting good lateral connectivity in the reservoir.
Oil in the sandstones on the flanks of the Lancaster field have been seen in the appraisal wells drilled to date. And we're logged using the production logging tool during the drill stem test of the 205/21a-7 well. Both the material balance and the pressure transient analysis from test data from Lancaster wells suggest there is real opportunity in these reservoirs at Lancaster.
Please now turn to Slide 8. Cumulative oil production from the EPS until the 1st of September was 6.6 million barrels, with 69% coming from the P6 well. It is a different story for water, with just over 1 million barrels having been produced with 77% coming from the P7Z well, the deeper of the two wells.
P7Z dipped down through the reservoir section with the end or toe of the well being at a depth of 1,329 meters TVD subsea or 1 meter above the new oil-water contact. In August, the P6 well averaged 12,826 barrels of oil per day, with an average water cut of 15%. P7Z well has been shut-in since early August.
If we can now go to Slide 9, please. Slide 9 provides the comparison of oil and water production allocated by well and the relative contributions of the two wells, as discussed previously, are clear. Note at the end of July and early August, P7Z was slowing with in excess of 50% water. P7Z was not restarted after the August shutdown, whilst we investigate potential voidage issues. Forward guidance is 12,000 to 14,000 barrels of oil per day until the end of the year, assuming 95% operational efficiency.
We can now turn to Slide 10. We will now look at the evidence for a shallower oil-water contact. Oil, gas and water have different pressure gradients and pressure data is usually the most accurate way to determine a contact. However, pressure data is notoriously difficult to collect in fractured reservoirs and interpretation can be problematic.
At Lancaster, we have pressure data, but widely spaced over quite a large depth range, around 600 meters. But the data does line up into a convincing aquifer gradient. The gradient is slightly over-pressured compared to hydrostatic or normally pressured at gradient, but this is not inconsistent with the other well data in the area, as shown on the second plot. Released well data from the Clair Field also shows similar levels of overpressure.
The 2017 CPR used a hydrostatic water gradient for Lancaster and normally pressured water gradient. But if the slightly over-pressured water gradient is used with some updated density assumptions from the production data, then the intersection of the oil and aquifer gradients is at 1,330 meters TVD subsea. This is supported by work undertaken by a respected third-party expert, who recorded a range from 1,320 to 1,340 meters TVD subsea.
Please turn to Slide 11. Well pressure data is usually regarded as the most important source of data to derive an oil-water contact, log and sample data would then be regarded as important supporting evidence. Log data in fractured basement is very difficult to use for this purpose.
But we do have some samples taken either with the pressure samples by pumping fluids from the wall of the bore hole or as wireline samples by collecting fluids present in the borehole itself. These samples also support an oil-water contact at around 1,330 meters TVD subsea as there is a clear drop-off in the amount of oil present in samples below this depth.
This data has only been reviewed again and third-party experts consulted to confirm the interpretation of the fluid analyzers in samples that were not out to surface. Fluids recovered below 1,330 meters TVD subsea were in excess of 90% water, which was a mix of formation water and drilling brine.
If we can now please turn to Slide 12, which shows a West to East seismic line through the Lancaster field and shows the presence of the Mesozoic sandstones in yellow. The line is from our recently reprocessed seismic volume, and although we have not finished mapping the Mesozoic sandstones in detail, we have been able to map base seal, which, for most of the Lancaster field, is the top of the sandstone interval.
The spill point is controlled by the base seal structure and this is very close to 1,330 meters TVD subsea on the new mappings within 10 meters, which is certainly within the error bars aerobars. The slide also shows the P6 wells poking its toe into the sandstones at the end of the well.
We turn to Slide 13. We have seen around 120 psi depletion at Lancaster since the start of production. And that fall in pressure has been more rapid than predicted pre the start of production and consistent with the smaller volume of oil in place.
Interestingly though, it is higher than would be expected from oil in the basement alone above 1,330 meters TVD subsea with a credible aquifer. The plot also shows a change in gradient of the 1.5 million barrels of voidage and again, at just over 6 million barrels, which can indicate different reservoir compartments or even different reservoirs starting to contribute.
We know there is oil in the Mesozoic sandstones that unlap the Lancaster structure. We are now having to model a complex reservoir system with energy provided by a combination of the expansion of oil in place in the basement and the Mesozoic sandstones, aquifer influx from below and also on the flanks, compression of the Mesozoic reservoirs on the flanks and a developing secondary gas cap. It is a lot more complicated than has been considered preproduction. And to that end, the EPS has done its job, because the dynamic data has been key to understanding the field.
Please turn to Slide 14. Oil in the Mesozoic sandstones was known about before first production, both the victory and Rona sandstones are covered in the 2017 CPR. The reprocessed seismic volume is enabling us to map this interval more confidently than we were able to previously.
We have also gone back and reviewed some of the appraisal well test data. 205/21a-7 was tested across this interval and a production logging tool, or PLT, was run to look at the contribution of different zones to the overall flow rate – to the overall oil flow rate. The plot shows the two key flow zones, one of which is the Victory sandstone and the other is the basement.
The Victory had a maximum flow rate of almost 6,500 barrels a day from a 4.4 meter zone. And the lower cretaceous sandstones are known to have high permeabilities from the Clair Field to the Northeast. The total thickness of Victory in this well was in excess of 28 meters, but most of it was behind casing and not tested.
As mentioned previously, the other reservoir in the area is the older Jurassic aged Rona sandstone seen in the toe of the P6 well on the seismic line shown earlier. The P6 well is interpreted to have penetrated the Rona and then the Kimmeridge Clay, it appears then to have returned to sand, which may be the lower cretaceous Victory sands, but there is no log data over this part of the well, unfortunately.
If we turn to Side 15. The unaudited EPS recoverable reserve numbers for Lancaster range from 14.3 to 17.7 million barrels. No economic limit test has been applied to these numbers. They are to provide you with our current ranges. The 2P number for reserves remaining, given 6.6 million barrels produced to date at the start of September 2020 is 9.4 million barrels.
For contingent resources, we have used a range of cases. These numbers are also unaudited and should be considered as indicative until new CPR is available in Q1 next year. The range of contingent resources is from 26 million barrels to 90 million barrels. Water injection appears the most likely production enhancement mechanism and others are still under review. There remains significant upside for Hurricane stakeholders.
Please now turn to Slide 16. Connectivity within the basement and Mesozoic sandstone reservoirs appears good as we have seen 20 psi depletion in the gauges at the 205/26b-14 Lincoln well, some eight kilometers from the producing wells. Lancaster production is the most likely source for this depletion.
And as part of the future work program, we will look for evidence of the recent shut-in, in order to confirm that the cause is Lancaster. The pressure data can only be retrieved by sending a boat over and the process can take a few days to complete.
If and when Lancaster is confirmed as the cause, it would indicate a probable lack of seal at the Brynhild's Fault, which, in turn, would make structural closure the most likely control for the oil-water contacts at both Lincoln and Warwick. The map shows the previous folk controlled oil-water contacts.
Although the technical review is not complete, significant progress has been made in our understanding of the Lancaster field and a huge amount of high-quality technical work undertaken. We intend to complete this period of work by the end of the year with the recommendation for the future work program.
Now, I will hand you over to Richard to take you through the financial review.
Richard Chaffe
Okay. Turn to Slide 17. Thank you very much, Beverley. Following on from the technical update, I will now take you through a summary of the financials for the first-half of the year.
If we can turn to Slide 18. Revenue for the period was $81.9 million derived from seven liftings. As you'll be aware, the dated Brent price has been incredibly volatile during the period, averaging just over $40 per barrel. Hurricane achieved a netback price after transportation costs and discounts of just under $30 per barrel.
This $10 average difference was, in the most part, the result of the contractual pricing arrangements, which we have with BP, which prices the cargoes based on either the first or last five days of the month it is lifted.
Cash production costs were just over $18 per barrel. This gave rise operating cash inflows of $21.9 million, demonstrating the ongoing cash-generating potential of the Lancaster field, even during a low and highly volatile oil price environment.
Following the technical review and the adjustments to the reserves of the Lancaster field, combined with a lower oil price, the company has recognized a total impairment charge of $251 million. It is worth noting that this is a non-cash charge.
During the period, the company incurred $36 million in CapEx costs. These are largely related to costs that have already committed to in 2019, and were, for the most part, connected with activity associated with the greater work area.
Following the drop in oil price, the company initiated a capital allocation framework focusing on minimizing capital expenditure and maintaining its cash balance. At the end of June 2020, the company had over $100 million of net free cash. This is the amount of unrestricted cash available for use by the company after having adjusted for any current debtors or creditors.
Turning to Slide 19. Shown here is the production and OpEx guidance for H2 2020. As you will have seen in this morning's RNS, we are forecasting production for 12,000 to 14,000 barrels of oil per day after adjusting operational downtime for the period September to December.
This includes the impact of the annual maintenance shutdown that was recently finished. This gives an overall average for the second-half of the year to be between 12,800 and 14,200 barrels of oil per day.
Based on this forecast, our OpEx cost per barrel will be $22 to $24 per barrel, depending on where we sit within our production range. This is slightly above the first-half of the year, with the increase partly due to the increase in tariff payments as a result of higher oil prices forecasted for the second-half, and partly due to various one-off costs. Assuming that the oil prices stay around or above current levels, this will result in a healthy operating cash flow for the second-half of the year.
As previously reported, the company has put in place a put option at 1.8 million barrels for the six months July through December, with a strike price of just over $35. Whilst we clearly hope that prices will not fall back below these levels, this essentially provides us some insurance against that scenario, while still receiving the full benefit of any upside in pricing.
Moving on to Slide 20 We will now look at the cash outlook for 2020. As stated at the Capital Markets Day in April, the company had a number of areas of committed capital expenditure. This is primarily related to the completion and storage of various long lead items connected with the potential tieback of GWA and gas export equipment. In addition to this, were the requirements to P&A the Lincoln well in 2020, along with the Lincoln commitment well.
As previously announced, the deadlines to P&A the Lincoln well and drill the Lincoln commitment well have been moved to June 2021 and June 2022, respectively. pushing out these capital costs significantly.
Clearly, the cash flow in the second-half of the year will be impacted by a number of areas. As you would expect, production levels and oil prices are key. The prices compared to Brent, excluding transportation costs that we have been seeing so far in the second-half a year have all been sold at a premium to Brent. This is driven by our growing reputation as a reliable producer, delivering cargoes on spec and on time.
H2 2020, we'll see the finalization of the build-out of the long lead items and then move to storage ready for future use as required. The total expected capital expenditure in H2 2020 on these and other items is expected to be approximately $19 million.
Under our contractual arrangement for the Aoka Mizu, we are required to hold certain amounts of cash in escrow. This amount changes over time in line with the contract, thus impacting on net free cash balance. In addition, whilst we currently do not hold any cash in escrow in relation to our Lancaster EPS decommissioning liabilities, there remains a possibility in the future, we might be required to provide this cash as security. If that was the case, we would need to move up to $36 million from unrestricted to restricted cash.
Turning to Slide 21. Hurricane management and Board continues to maintain a very disciplined approach to capital allocation. We see the capital requirement being threefold in nature.
Firstly, we aim to ensure that we maintain business continuity with regard to the operation of the vessel, G&A costs and the payment of the coupon on the bond. Management are continuously working to identify areas of cost savings in both OpEx and G&A to ensure the business is run safely, but as economically as possible.
Secondly, we must ensure that we maintain our license to operate by fulfilling our license obligations. In light of the revised interpretation of the oil-water contact, the area of the P1368 Central license outside the determined Lancaster field area is being voluntarily relinquished. And following the relinquishment, the company will be released of its obligation to drill the Lancaster commitment well.
This removes an estimated $14 million from our longer-term capital commitments. The remaining license commitments include the GWA commitment well on Lincoln, along with the requirements of P&A, the existing Lincoln well.
Thirdly, with our license to invest. This is our focus on ensuring our free cash is invested in the most appropriate way to generate the maximum value overall. As discussed by Beverley earlier, following the technical work that has been carried out over the last three months, the company is now evaluating the way forward.
This is to ensure continued production through the Aoka Mizu, combined with the unlocking of the resources contained within the Lancaster field and our neighboring Rona rich assets.
The current most likely next step is a water injector on Lancaster. However, this work is still preliminary and has not yet been sanctioned. The costs shown here of $70 million to $80 million should be considered indicative at this stage.
As we consider our next steps, we will be engaging with our key stakeholders over the coming weeks and months regarding the most appropriate way to maximize the significant value that still exists within our Rona Ridge assets.
I will now hand over to Antony Maris, our new CEO, to wrap up.
Antony Maris
So turning to Slide 22, thank you, Richard, and good morning, everybody. Despite the nature of the disclosures we've made this morning on Lancaster, I firmly believe that Hurricane can look forward positively around the potential of its West of acreage – West of Shetland acreage.
We still have much work to do, but we have identified real potential in the on-lapping Mesozoic sands, and there is a robust technical case to provide pressure support in the basement reservoir from water injection. We should also not forget the value of the significant installed infrastructure base we have at West of Shetland.
We're working hard on these plans, and we'll provide further updates before the end of the year. Similarly, we're upbeat about the prospects of the potential development at Lincoln and continue to work with our partner, Spirit, on potential appraisal and development activity to advance the commerciality of this discovery.
Importantly, we've removed a significant capital obligation with the release of the Lancaster well obligation and we'll continue to exercise capitalism. All of this activity needs strong balance sheet. And it is our intention to engage with all of our key stakeholders on the forward work program, capital allocation and financing arrangements.
And now, operate, if we can turn to Slide 23, please can you open to Q&A?
Question-and-Answer Session
Operator
Absolutely. [Operator Instructions] And we can now take our first question from Nathan Piper of Investec. Please go ahead.
Nathan Piper
Thank you, guys. Good morning, everyone. Thanks for the comprehensive presentation. And I've got a few questions if I may. First of all, note that, given the review is not complete, is there further downside to these numbers do you think? Or has the – has a kitchen sink being thrown at it in order to provide the numbers you provided today?
Second question, what is the break-even rate of production at Lancaster, given the current oil price?
And I guess, lastly, what's the scale and certainty of the sandstone opportunity, the Mesozoic sandstone opportunity at Lancaster? Given the stratigraphic, what kind of certainty have you got around it? Or is it just a – or view it as a fig leaf to give people some hope? Thanks.
Beverley Smith
Good morning, Nathan. I guess, to go to your first question, do we think we've covered the downside. I mean, obviously, we've put a huge amount of work into this. People have been working long hours, weekends. It's been a huge task. I feel comfortable that we are covering the range at the moment to the best of our knowledge.
So yes, I think, we've got the downside covered. Our low case is a – is looking at placement only. And in order to get that to work, we have to bolt-on a large and a porous aquifer, which we think is unlikely. But we've included it as it's unlikely, but possible.
So I feel that we have – we've closed off the low side. With the Mesozoic, yes, I take your point about it being stratigraphic But if you take a look at that seismic line and indeed, most of the wells in the area, above those clastics, it's then pretty much shale to surface. So the seal is tremendous. And we know we've got oil in them. We can see it from the MDT data and indeed from the DST.
So I don't think it's risky from that point of view. But we still have to finish mapping the individual sands within that Mesozoic package and that work is ongoing. I'm sorry, I think there was a middle question. Have I?
Richard Chaffe
I had the middle question.
Beverley Smith
Okay.
Richard Chaffe
Just on the – sorry, tag teaming this a little bit. On the break-even price at the sort of current forecast levels, so we're forecasting for the second-half of the year to about 12,000 to 14,000 certainly, the last four months. At those levels, it's about $35 we need Brent to be.
So if we have a Brent price of $35 to knock off any discount transportation costs, OpEx costs, G&A that's the break-even. So…
Nathan Piper
I was maybe coming out to it earlier on, but what's the rate of production that you need to be commercial? So yes, I mean, given a lot of the discussion this morning is around bubble points and potential downside to rates of production, at what point – what's the economic cutoff, I guess, on the six well?
Richard Chaffe
So we probably need them for total company break-even, just about 40 barrels – just about $40 a barrel. Sorry, rephrase that, just about 10,000 barrels.
Nathan Piper
Perfect. And sorry, since I've got you, Richard, one last one. Who triggers the escrow on the EPS? So who would – is that for the FPSO owner to trigger the $36 million going into escrow? Or how does that mechanism work?
Richard Chaffe
The $36 million actually relates to our decommissioning liabilities. So currently, we have a decommissioning bond in place, but that needs to be renewed each year. And in the circumstances where if it was not to be renewed, then we would need to place cash into escrow either in full or in part..
Nathan Piper
Understood. Thank you very much.
Operator
We can now take our next question from Anish Kapadia of Hannam. Please go ahead.
Anish Kapadia
Good morning. Yes, a few questions from me as well. Firstly, just looking into 2021, I was wondering if you could give some indication around what the fixed OpEx and G&A is that you expect and split out the variable components as well?
The second question is, when looking at the contingent resource that you've talked about for Lancaster, can you just talk around what you've included in this kind of what makes that contingent? Is there anything for the sandstone reservoirs in there? Or is that just simply the basement play?
And then another question in terms of from a more of a financial side. So on your balance sheet, you're still carrying over $450 million in net asset value for Lancaster, plus another $90-odd million for your exploration assets. From a – from kind of – in terms of how you're kind of thinking about this now, does that mean that you're still confident of kind of more than a 50% probability that you will be able to access those 2C resources to support that net asset value? Thanks.
Richard Chaffe
Okay. So the – for 2021, the OpEx and G&A sort of question, we are – we haven't finalized our budgets for next year yet, that's been worked through at the moment. So I haven't got definitive numbers from those. But given that our cost base, particularly for OpEx is largely fixed in relation to activity on the FPSO. And the FPSO itself, it will be very similar to 2020. So somewhere in the region of $100 million for the year.
In terms of the carry – not the carry, in terms of the carrying value of the assets, yes, effectively, the carrying value of Lancaster is sort of $450 million, that's been calculated as you would expect under the accounting rules, looking at the future production and estimated future oil prices.
So we are comfortable with that carrying value, and believe it is obviously appropriate. And I think the intangible assets and non-producing assets that we have on the books. So we have the non-producing assets in relation to Lancaster itself, which effectively is the additional value that we see in the 2C. So that's the cost spend that cover accumulation to that.
So we see and are looking and thinking about how we can access them more fully. And as far as our other wider assets on Lincoln and elsewhere, yes, we do believe that there are – there is value there. And particularly, we have made significant progress on Lincoln and are working with, both Spirit and the OGAs, how we can develop that further in the most economical way.
Beverley Smith
So I'll take that contingent resource question. Basically, our reserves number just looks at what we can produce from our current two producers, so from P6 and from P7Z. For contingent resources, we've looked at what could be produced if we use an injector, if we use an injector producer, or if we use more than one injector, for example. So we've looked at other means of producing hydrocarbons beyond those two wells.
Anish Kapadia
And so does that – and is that including anything in terms of the sandstone reservoirs?
Beverley Smith
Oh, yes. Sorry. Actually, in our model, we show production as already taking place from those reservoirs. There is no seal between the basement and those sands. So we believe them to be in pressure communication. And effectively, almost as one reservoir, clearly with different reservoir properties.
But given the fact that the – both the wells are actually drilled quite close to the flank, at their toes. We – in the model, we see production from the Mesozoic already. So yes, those numbers includes both basement and Mesozoic in the contingent resources case.
Anish Kapadia
Okay, great. So I'll just add one final question, I missed off. The Lincoln well that is still planned to be plugged by the middle of next year, is there still a possibility that you could bring that on as a producer? So there's still discussions going on? Or if you kind of abandon that idea now?
Beverley Smith
Our base case is that we will have to abandon that well, because that is what the regulator has told us we must do. But I can't put words into the mouth of the regulator, that's what we've been told. We continue to look at options, but we should expect to P&A. I think that's all we can do at this moment.
Richard Chaffe
And we are certainly including it within our our capital plans for next year until otherwise that anything changes.
Anish Kapadia
Okay. Thanks very much.
Operator
We now take our next question from Dan Slater of Arden. Please go ahead.
Daniel Slater
Hi there. Anish already have my one on the Lincoln Crest, but I also have one, if I may, about the Lancaster water injector – for potential Lancaster water injector well. Obviously, you haven't committed to definitely doing that yet. But when do we think we are going to get an answer on whether or not that will be happening maybe next year? And when you'll be in a position to sort of commit to that? Thanks.
Richard Chaffe
So we're working through the technical detail on that at the moment. And Antony said it in his closing remarks, we will definitely be coming back to the market and giving an update before the end of the year.
Daniel Slater
Okay, I understood. Thank you very much.
Operator
[Operator Instructions] We can now take our next question from Al Stanton of RBC. Please go ahead.
Al Stanton
Yes, good morning, guys. Two simple questions, if I may. First of all on the reserves. I was just wondering if you could just spell out what the limitations are on the 9.4 million barrels. If you're producing, let's say, 13,000 barrels a day, then you'd be shutting in, in September 2002. So I assume that's it, the cash flow doesn't cover the costs and you have to shut-in the field? Is it as simple as that? And if it is, then what is the continued contractual obligations for the FPSO?
And then a slightly different question is, I'm just wondering if this is actually a sandstone field that the people who were involved in it previously wanted to be affected based on the reservoir. And, in fact, they were just focusing on the wrong portion of the reservoir. And, in fact, most of the resources are in the sand and they just wanted to produce it out of the basement. Is it basically as simple as that?
Beverley Smith
If I take the last point first, I think, we understand that there will be a focus on what's changed. But I think previous judgments were made on the basis of the data interpretation that was available at the time. Now clearly, this has been superseded by recent production performance and that – and that's what's triggered our technical review.
I think – I hope that the RNS in the results presentation will – gives you some insight into the interpretation of it. But I can't look backwards and say, what was in the minds of people that made previous interpretations. They did so on the data available to them at the time, we had extensive auto shows at deck. And I think the Mesozoic was recognized, but in comparison to that was – would have appeared smaller.
Al Stanton
Okay.
Richard Chaffe
Okay. So just coming back to the first question on reserves. So yes, we are showing sort of 9.4 million barrels of reserves as our base case. However, as mentioned, we are looking at the possibility of a water injector. If we were to do that, then that would increase our reserves number.
So an increase, obviously, the longevity to increase the length of the life of the field, go that way. And so that's really – it's very much as we've already stated, the focus of our activity over the coming months is to work out how and what the best way of doing that is.
In terms of the charter obligations, we are currently in the initial three-year term of the charter, which ends in June 2022. But we have the option next year to extend for an additional three years, taking up to six and then extend again a further four years beyond that, so we have optionality within the contract.
Al Stanton
Okay. Thank you.
Operator
We can now take our next question from James Hosie of Barclays. Please go ahead.
James Hosie
Hi, thank you. Good morning, and thanks for taking questions. I mean, the scale of the reserve and resource downgrades is such that the new P10 estimates are a fraction of the previous P90 estimates. So really, to what extent, do you believe that the errors in the previous estimates have only become obvious with the production data you've now gathered? Or is it likely the previous management were misrepresenting the size and risk of the project to the Board and other stakeholders?
Beverley Smith
I think a huge amount of work on the viability of the Rona Ridge basement play was completed over a long period of time in the buildup to first oil. But conventional data is – it's always limited in what it can tell you about these rocks. Now it is very difficult to acquire data. It was – this was always going to be a data gathering exercise.
I think the EPS has been consistently characterized by Hurricane as a long-term production test of a hitherto undeveloped reservoir type. And I think it's to be expected, therefore, that our understanding of fractured basement would evolve as the production data was accumulated and analyzed.
James Hosie
Okay. And can I ask if RPS Energy will be carrying out the next CPR for you or using someone else?
Beverley Smith
We haven't awarded a contract for the next CPR. We look to do that in the next two weeks.
James Hosie
Okay. Thank you.
Operator
We can now take our next question from Robin Haworth of Stifel. Please go ahead.
Robin Haworth
Good morning. Thanks for the presentation. And two question on the 15 million barrels of 2C. So I was wondering if – you obviously outlined the water injector and the potential producer. I assume that doesn't get you all of it, given the amount of relatively more complex, as you have the reservoir there. So I was just wondering if you could talk a little bit about its early days that what that development concept might look like? Is that – is it five wells? Is it 10 wells? At what point, is the subsea infrastructure become the limiting factor on what you can do? And at what point, would you need to invest more in more facilities? Or is it all really accessible by the existing FPSO? That would be great. Thank you.
Richard Chaffe
So I think there's – that are a number of factors that come into play here. So the reserves at the moment are just working off the existing wells that we have. If you put in the water injector, then what you do is you actually extend the life of those wells. So you start – you increase your reserves and, in fact, we move some of those 2C numbers to reserves, purely by putting in the water injector alone.
So that increases your reserves significantly. So one piece of infrastructure does that. And then, subsequent to that, that then clearly gives you a stable base for which then to consider additional producer or producers as is required as we see how the field develops at that point.
So effectively, it's a staged process. So it doesn't need to all happen at once. But we do believe that first and the most appropriate step based on our work so far would be to put the water injector in
Beverley Smith
And to answer your point about infrastructure, the Aoka Mizu does have water injection capability. And we are looking at what will be required to bring that back on at the moment. These are all workflows that are ongoing.
Robin Haworth
And just in terms of the maximum number of wells that you could plug into that field, or could you reuse slots or how would that work?
Richard Chaffe
The work is still ongoing on that in terms of what the optimum number of wells would be required. And how you plug those into the Aoka Mizu, there are multiple different ways you've looked at. So – but that's all still work that's ongoing. But there are a wide variety of options as to how we would move forward and to access those – that 58 million barrels of 2C.
Robin Haworth
Okay. I mean, just the reason I ask, I guess, is because at some point, you need to decide whether you go and there will be pressure to go into a limited investment mode. So you have to decide whether you do that or not. And so, do you have a kind of timetable in mind for laying out a full 2C development thus, so you can make a kind of informed decision in a relevant time scale as to what – whether you go down in the investment route, or whether you go into a kind of cash preservation route?
Richard Chaffe
I think, to be honest, as we've said, the first step is probably evaluating the water injection option. And off the back of that, we can then have a better idea of what comes next and how that plays out. So we really would be looking to be able to lay that out, at least in terms of our roadmap by the end of the year.
Robin Haworth
Okay. That's great. Thanks very much.
Operator
We can now take our next question from Colin Smith of Panmure Gordon. Please go ahead.
Colin Smith
Yes. Thanks for taking my question. Just one query about production levels going forward, and the indication that you gave that there would be a risk of hitting double points in the second-half of next year that would require the fuel to be choked back. Could you just talk a little bit about how likely that is? What choke back would actually mean, particularly given the comment you made about 10,000 barrels being minimum economic level?
And secondarily related, should we consider the 7Z well essentially to be not available for production anymore? Thank you.
Beverley Smith
Yes. As far as hitting bubble points is concerned. Clearly, that depends on whether we flow both wells or we just flow P6. And at the moment, we elected – after the shutdown we had in August, we bought P6 back on and we did a series of step rate tests. When those were complete, we elected not to bring back on P7Z, because we wanted to do more work around the voidage issue and the bubble points – and the bubble point work. That work is still ongoing, so 7Z remains shut-in.
But we do have the option to flow 7Z again. And depending what our – what the results of the studies are, we'll dictate whether or not we decide to flow two wells for one well and also how confident we are regarding bubble points.
As you saw in one of my slides, where we looked at the material balance, you can see a flattening of that trend and it is something that we need to keep an eye on. It's not unusual in the life of a producing reservoir to see additional pressure support come in. So, at the moment, I think, we've done the right thing to alert the market to that risk. But we will keep monitoring it.
When we talk about choking back, we are talking about either turning 7Z off, if we've had it on. If we haven't had it on, then clearly, that's the point at which we need to choke back goes out further, but we will just flow the well at a lower rate as required at the time. It's hard for me to give you numbers at the moment, because I have a model, but we're still working on it.
Colin Smith
Maybe I could ask the question in a slightly different way. If you take 10,000 at a given for sort of minimum economic production, how confident are you that in whatever combination without water support, you'll be able to maintain at least that level all the way through next year?
Beverley Smith
Yes. I'm looking at the profiles now. I don't have a profile at the moment that would suggest that would be an issue for next year, even slowing both wells. So it's not 2021 that we will have the problem, it's potentially into 2022.
Colin Smith
Understood. That's very helpful. Thank you.
Operator
It appears we have no further questions at this time. So I'd like to turn the conference back over to speaker for any additional or closing remarks.
Philip Corbett
Thank you, everybody. We really appreciate you giving us your time listening to us and our story. We do genuinely believe we have a growth potential going forward, and we look forward to engaging with all of you in the not too distant future. Thank you, again.
Operator
This concludes today's call. Thank you for your participation. You may now disconnect.