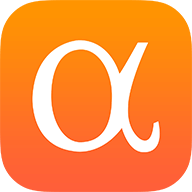 MetLife, Inc. (NYSE:MET) 2020 KBW Virtual Insurance Conference September 10, 2020 8:00 AM ET
Company Participants
Michel Khalaf – President and CEO
John McCallion – CFO
John Hall – Head of IR
Conference Call Participants
Ryan Krueger – KBW
Ryan Krueger
Good morning, everyone. I'm Ryan Krueger from KBW and really pleased to have – kickoff the Second Day of our Conference with MetLife. From the company, we have Michel Khalaf, President and CEO; John McCallion, CFO; and John Hall, Head of Investor Relations. I would just give a quick bio and then we will jump in.
Michel joined MetLife in 2010 as President of EMEA. He added responsibility for the U.S. businesses in 2017, and then became CEO in 2019. John McCallion has been with MetLife since 2006. He most recently, prior to being to CFO was Treasurer and was appointed CFO in 2018.
Question-and-Answer Session
Q – Ryan Krueger
So, I will kick it off to Michel. It's been about 1.5 year since you became CEO. What are your key priorities for MetLife going forward? And to what extent does COVID and the potential aftermath of it change your thinking?
Michel Khalaf
Sure. Good morning, Ryan, and thanks for having us. So, we, you know, we entered the crisis from a position of strength given, you know, the action that we had undertaken over the last several years in regards to our product portfolio and our strategy. We've also been preparing the company for a recessionary environment. Certainly, no one would have or could have predicted, you know, COVID and its impact. But we believe that the de-risking action that we took in regards to our investment portfolio also positioned us well for the environment that we find ourselves in.
You know, when we designed our Next Horizon strategy that we shared with you last year in December, you know, we designed it as an all-weather strategy, a strategy that will serve us well including in a challenging environment such as this one. And if anything, I would say that, you know, the crisis, the current environment is sort of a catalyst for us to accelerate certain elements of the strategy.
And as a reminder we wanted a simple strategy that is focused on three pillars, focus, simplify, and differentiate. And at the core this is about basing every decision that we make on three, you know, questions that we ask ourselves. The first one is, does this decision help accelerate our focus or strengthen our focus on value creation? Does it simplify the company and enhance the customer experience? And does it differentiate us vis-à-vis the competition?
You know, as I mentioned the crisis is an opportunity to accelerate certain elements of it. But at the core, you know, this strategy is how we would execute. And our focus on consistent execution where we, I believe, we've built a strong track record over the last couple of years, continues to be paramount for this management team.
We also have, you know, great set of diversified businesses, you know, that we believe, you know, if you look at our sort of first half results given the environment, that diversification is also serving us very well. And the crisis is also an opportunity to – you know, there are important learnings coming out of this, whether it's in terms of our, you know, working from home. Some of the customer trends, expectations that we're seeing.
So we are acting now to make sure that we position MetLife coming out of this very strongly and in a way that would further drive our competitive advantage.
Ryan Krueger
Thanks. Well, the pandemic has certainly amplify the need for companies to become even more digital. How do you feel Met is positioned from a technology standpoint at this time and what are some areas that you're focused on there?
Michel Khalaf
Yes. And I've heard some say that in a crisis, really there's no place to hide. You either show up and deliver for your customers or you don't. And I'm very proud, extremely proud of the way that our team has shown up during this crisis in terms of transitioning seamlessly to a work-from-home environment and more importantly, maintaining, if not driving, our productivity levels and our ability to meet all of our service level guarantees to our customers, something that a few companies have been able to do at the height of the pandemic.
This would not have been possible had it not been for investments we had made over the years and technology and digitizing many of our processes in the company. And the crisis has been an opportunity for us to drive further adoption of these digital platforms and also has been a catalyst for us to further implement solutions, tools that we believe are important in terms of continuing to meet our commitments to our customers and continuing to drive efficiency and the company.
I'll give you a couple of examples in our group benefits business, market-leading group benefit business. We deployed a digital servicing platform. That allows customers to access their benefits to make payments, to file claims. And in the first few months of this year, we've seen tremendous adoption. We added 30 million eligibles that are now – that have access to this tool and to this solution.
Late last year, we completed the acquisition of Willing, a digital will platform that complements our legal plan offering. And if you think about the fact that 60% of Americans don't have a will, certainly during the crisis a heightened awareness for the need for a will and also with the shutdown with people not being able to go and see a lawyer, the ability to have a will in 15 minutes fully digitally, again, I think that's another example of how we're bringing sort of technology and the solutions to bear when it comes to our customers.
And last but not least, I will mention distribution where, again, we have a significant face-to-face distribution, retail distribution outside the U.S. In China, for example, we introduced digital distribution tools that allow our agents at a time when they're not able to go and visit clients to conduct those visits virtually. We've seen again a high adoption of this tool. And now, we're taking these solutions and then implementing them in other parts of Asia and in LatAm as well. So, those are some of the examples in terms of how we deploy resources – digital tools and resources to better serve our customers.
And I would also, you know, just remind you that part of our efficiency mindset is, you know, this – creating this capacity to continue to make important investments in innovation and digitization so that we can continue to be at the forefront of how we serve customers. We continuously look at our technology portfolio to make sure that it is a portfolio that drives value both for a – from a customer perspective and from a shareholder perspective.
Ryan Krueger
Well, I'm going to stick with the efficiency theme and move to the expense ratio. You've committed to achieving a 12.3% direct expense ratio this year and over the intermediate term which is an improvement of 200 basis points from 2015. Do you see additional expense opportunities that are emerging from the pandemic that could potentially drive further improvement over time?
Michel Khalaf
Yes. And, you know, I'll tag team with John on this. But, you know, clearly we do and, you know, I think again in times of crisis, you know, a lot of what we do is about controlling, being focused on controlling everything that we can control. And this is something that this management team is highly focused and committed on.
So, in spite of the fact that we are seeing headwinds as far as our top line, our PFOs are concerned we have reaffirmed our commitment to that 12.3% expense ratio. As I said, this is sort of, hopefully, another sign of, you know, how we are able to consistently execute and deliver here at MetLife. And, again, that requires us to find additional areas of cost savings and able to maintain that 12.3%, and that's really what we're focused on. I'll let John maybe add some color on that.
John McCallion
Yes, I think we've been on a journey as you said. It's been a multi-year journey and we've kind of shifted away from the unit cost initiative. Obviously, we're committed to meeting that target by the end of this year despite all the headwinds that are – in terms of top line. And I think it's really a testament to the team building the D&A as a group and being on this journey for some time has really put us in a position to react to this situation.
And I think also as Michel said to recognize that there is further productivity gains that we can utilize to maybe redistribute towards more digital investments in the future. Or as we've talked about at Investor Day to the extent we build productivity or capacity, if there is further headwinds we can utilize that as an offset to save volume or interest rate pressures. So, I think we feel very good about the position we're in.
I think we're continuing to build the muscle every day as a collective team. And yes, we're seeing good momentum and as we've talked about – despite premium credits and some headwinds in certain very large PFO businesses like RIS, we're still committed to meeting the 12.3% by the end of this year.
Ryan Krueger
Thanks. And then is there much expense seasonality that we should consider for the second half of this year?
John McCallion
Yes, we'll always have that. I'd say we'll always have the seasonality particularly because you have the enrollment costs from group, right. Having said that, just kind of put it in perspective, we in the first half of this year, we're at 12.2%. And as we said, we're committed to meeting the 12.3% and we feel like we have a line of sight towards that. So, there are other offsets that are occurring to probably absorb some of that seasonality.
Also don't forget, we do have an unearned premium reserve that we'll release in the second half of the year from dental that we've put up because of the lack of availability of dental services. So, that will help mitigate some of that, but nonetheless I think we're still committed. So, I would expect roughly, a similar outcome in the second half to what you saw in the first half in terms of ratio.
Ryan Krueger
Got it. So shifting to underwriting, in the U.S., the group non-medical health benefit ratio has trended, towards the low end of your 72% to 77% target over the last couple of years. Can you talk about what's been driving that? And then is there particular reason to expect some upward reversion within that range as we get beyond this year?
John McCallion
Yes, so the last several years, we certainly – last two years, let's say, we've been at the low end, and we continue to see good results in the non-medical health ratio. And we've talked about there being a few things that's driving that. One, disability given the strong economy has been relatively positive. Second, we have a mix, right. We have a lot – we have a higher growth in voluntary products.
They have a lower expense or I should say benefit ratio. So, that has caused us to drive some lower results and that also caused us to shift our range recently. This year, we've saw – we've seen low utilization in some of those products like dental, although we did get back a premium credit. So remember, dental at the non-medical health ratio in the second quarter was in the 58% range.
We needed to make a few adjustments for the dental credits that we gave, which is to 25% of our insured population. And then also we had unearned premium reserve as I just talked about where we – certain premiums, we put it into a reserve given the fact that dental offices weren't open. So, we needed to make that revenue recognition align with the availability of services. So, adjusting for that, we were just below the range.
If you think of it that way in terms of impact to bottom line and relative to the outlook that we gave. So, say call it in the 68%, 69% range there. But look, going forward we'll have to see. I think – one as I said, disability has been strong because of the strong economy. We'll have to see where things go from here. Obviously, there's been a pretty resilient equity market and credit spreads.
But and even unemployment has probably come in better than we thought this year. And I think we're still seeing some – decent trends in disability. But it is a lagging type of indicator to the economy. So, we'll have to be – we'll monitor that and we'll provide an update to our outlook at the end of the year.
Ryan Krueger
From a growth standpoint, how is the economy impacting who benefits top line so far? And to an extent, would you anticipate some pressure there as we kind of move into next year?
Michel Khalaf
Yes sure, I mean overall, our group benefits business consists of – it's a diverse set of products. And I think that's been very helpful to us in the current environment. The underwriting effect so far has been modest and we do expect a growth in PFOs this year despite the environment that we're in. So, I think that's telling. You know typically and I think John alluded to this, the impact that we would see in a sort of recessionary environment with high unemployment is typically mostly seen or felt in our disability business.
That business has performed very well for the first half of this year. But if sort of unemployment levels remain elevated or rise from where they are today, then you would expect an increase in incidence that's sort of typical. We have a good track record in terms of implementing great action that is appropriate. We factor in not only the experience but also the outlook in terms of the environment that we operate in and our pricing which is important.
This is a yearly renewable business. We have the ability to a large extent it's really a renewable so we have the ability to renew, to reprice 45% of the book in one year. So I think all of those. And then lastly, I would say that disability represents about 13% of our PFOs. So that goes back to sort of the diversified products that we have. So all in all, we think that's where sort of most of the impact might be felt. Outside of that as I said, we still expect growth this year in our PFOs, which speaks to the momentum that we've been having in this business.
John McCallion
I think the other thing I would just add to that is, and we've said this on the prior earnings calls, is that the impacted areas so far have not – are not large in our book of business, right. It's the smaller, small businesses. It's – some of the impacted areas are relatively small percent of our overall book. So I think, overall, we feel that, there's good momentum. We may not be as good as we thought we'd be, coming out of last – end of last year, but still growing is certainly the case.
Ryan Krueger
In Japan, foreign currency annuities had been a pretty meaningful contributor to growth in recent years. They've slowed considerably. Can you rejuvenate that product in this type of interest rate environment? And are there any new products that you could add to the portfolio in Japan?
Michel Khalaf
Yes, and I'll tag team with John on this. But first, I just wanted to sort of to remind some of the strength of our Japan business, which is a very resilient business, I would say. One, we've been operating in a low interest rate environment for decades, and I think we've been doing it quite successfully. If you look at the – trends in Japan, you have a rising life expectancy and an acute need for health and savings products. So, the need is there, which is important.
We have a diversified set of products and diversified distribution in Japan as well. We're not beholding to a – beholden to a single channel there. And on the bank upfront, we have over 120 relationships, partnerships with financial institutions, and we've been able to work with our bank partners on, making sure that we continue to introduce products that are viable. I like to call them win, win, win.
So a win for the customer, a win for our bank partners, but also a win in terms of, the financial viability of those products for MetLife as well. And we see, as I said – given the sort of, the needs of the population there, we do see opportunities to continue to, introduce products that would – achieve those objectives.
John McCallion
Yes, I don't have a lot more to say on that. Although, I think just to reiterate its two-thirds of the – wealth is in pre-retiree and retiree. And those needs haven't changed. So, the FX annuity product, it served the need for the customer when there was that larger gap between U.S. rates and JGBs. That gap has shrunk. There's still a gap and there's still an opportunity in them. And so, I don't think that market goes to zero but certainly it will be depressed relative to what we've seen over the last several years.
And, I think, as Michel said, the needs and the concerns of those – of that population is the same. It's still how do I deal with the health – rising health costs and how do I think about savings? And so, I think, you know, that shift to more of a hybrid product is the opportunity and having the skill, you know, the capabilities for a diverse set of product skills in our business, having a diverse set of distribution opportunities to serve our customers, I think that's how you manage through, you know, changing environments and we've been doing that for decades.
Ryan Krueger
Got it. In the U.S., your [indiscernible] recent weakness, you've kept – seen a good pickup in growth over the last year. Do you see opportunities for that to continue? And is that a business that you're actively looking to grow?
Michel Khalaf
Yes. I mean, I think, the simple answer is yes. You know, we were leader in the institutional retirement space here in the U.S. And really, I think, it's important to remind that our focus has been on responsible growth, you know, disciplined responsible growth. I think we highlighted during investor day the fact that within RIS, we have a diverse set of products and solutions and that is helpful to us including and more challenging environments and a low interest rate environment as well.
So, if we look at the current situation, we are seeing pressure on institutional income annuity just given the low interest rates. We've seen a slimming, I would say, of the pipeline on the PRT front, although we are now seeing sort of a pickup as we come into the latter half of the year.
On the other hand, we've seen a flight to quality which has benefited our stable value business where we've seen very significant growth there. And overall, if you look at the increase in our liability balances which we use as a proxy and when we measure growth in this business, that's been very healthy and above sort of the range that we had sort of provided during our outlook call. So, we think that this diversification in terms of our products that serves us well – will continue to serve us well regardless of the environment that we're in.
John McCallion
Yes. And in the second quarter, just to maybe give some metrics, liability exposures grew over – just over 10%. And I think our guide at the end of December of last year was in the 3% to 4%. So, we've seen very strong growth and liability exposures we believe is a better measure of volume growth just because PFO counting in this segment is that there's a wide variety of that. So, we've seen very strong growth.
And I think as we've talked about the diverse set of products that we offer in that segment helps us manage different environments. And we've seen that come through and as you've mentioned, Ryan, strong earnings already in the first half of this year. And as Michel said, PRTs was one of the ones that were weaker but that was well offset by some of our fee-based separate account type products. And so we think there's decent momentum and the pipeline for PRTs is starting to resume and get – come a little more healthy, but time will tell.
I think the other thing we would just highlight is in the second quarter, you saw that we entered the U.K. Longevity business and we had our first deal in June. I mean, this is just a natural adjacency to some of our core competitive advantages, that U.K. bulk annuity market has remained resilient. So we're very kind of optimistic and I think the pipeline there is strong. So again, it just goes to show – another product that can help us manage different environments depending on what's – where things are. So very pleased with the results so far.
Ryan Krueger
Thanks. So MetLife has exited a number of businesses and geographies in recent years. What's your view of the current business portfolio and do you expect more dispositions over time?
Michel Khalaf
Yes. So we've reduced our footprint since the Alico acquisition from 66 markets and businesses to 44. And most recently, we closed this year on the divestiture of our Hong Kong business. And we – I would say this is an ongoing exercise where we continue to look at our portfolio through the lens of strategic fit. And we deploy capital to businesses that achieve or exceed a minimum risk adjusted hurdle rate.
So, you know, if there are businesses that are not you know achieving that, then – and where we don't see sort of a path within a reasonable time frame to then – to them achieving that, then I would say all options are on the table and divestiture is one option. It's not the only option but it's certainly one option. So, you know, we're going to continue our – to look at our portfolio from you know from that perspective. And you know undertake action that we feel is appropriate in this regard.
Ryan Krueger
Somewhat related question but there is a lot of dry powder that is – are being runoff transactions in the life insurance industry. Are you seeing a lot of interest from buyers for all or part of MetLife Holdings at this point? And how would you characterize bid-ask spreads?
Michel Khalaf
So, I think there certainly has been a growing supply. Although I think macro factors have continued to challenge bid-ask spreads. Nonetheless, I think our – the approach that we've talked about has not changed, right? We continue to focus on, you know, meeting customer obligations, optimizing the business, and looking to reduce risk and volatility.
And we've talked about at Investor Day that this is a – this is a portfolio that's diverse in its risks and its makeup. And it produces strong free cash flow. We can effectively manage it. Having said that, you know, the team continues to work and think about how third parties would view the business. And I think as you know, this is – there's a lot of complexity in here in terms of from others trying to understand it.
So, you know, we continue to work to simplify to think about what – how third parties will look at it. And, you know, just to kind of stand ready and continue to optimize the business and, you know, should better ask for a scenario then that might be a consideration but we believe we can effectively manage this business, you know, as a successful run off if need be.
Ryan Krueger
On interest rates, you had previously provided an earnings sensitivity to 1% – a 1% tenure which is it's sadly below now somewhat. But it's with rates where they are, but also wider credit spreads and a steeper yield curve, how is that sensitive right now so far?
John McCallion
Yes. And they're always a little difficult to give a simple comparison, right. But directionally, obviously, lower rates directionally are not great. Having said that, the curve is much steeper than what – that sensitivity showed which was more of a flat curve. And so, you have things like sec lending comment, which is again going back to diverse, aspects of our business and capability, there's one of them, right.
Where it helps to offset lower rate environment and you get that steeper curve that has performed very well this year. And you could see that, if you look at the RIS spreads, it's a good indicator where, they've been pretty resilient and we expect them to be resilient even relative to the guidance that we gave at the end of year. I think, ex-VII, we expect to be within that guidance. So – it's a little difficult.
Having said that, if you go back and you look at what was shown in those sensitivities, I would probably directionally characterize it as a little better in 2020 than what that sensitivity showed at 1%. So this rate environment is actually a little stronger even 2021. And then it starts to converge in 2022. As you know kind of the low longer tail rates start to kind of put some pressure on the longer tail businesses. So that's probably the directional feedback I give.
Ryan Krueger
Thanks that's helpful. Then shifting to capital, your holding company cash buffer has been building. How are you thinking about share repurchase in this type of environment?
Michel Khalaf
Sure so, first of all, I will say that our liquidity buffer continues to be $3 billion to $4 billion. And our philosophy when it comes to capital management has not changed. As you mentioned, at the end of Q2, we had $6.6 billion in cash and liquid assets. And we had announced back in March or at the – during the first quarter call that we had suspended or I think we used word paused share repurchases in March and really the idea there is we wanted to build up our cash position, given the uncertainty.
And that really gives us a lot of financial flexibility and gives us optionality as well. Certainly, there's still uncertainty out there, but at the same time, thanks to the Fed and government action. We have seen more resilient markets and credit spreads tightening. So as we sit here today, I would say that we feel better about the environment and this is why we would certainly not rule out capital management action – between now and the end of 2020.
Ryan Krueger
Thanks. And then – no, go ahead.
Michel Khalaf
No, go ahead, Ryan.
Ryan Krueger
Okay. On M&A, I guess are there particular areas there that you'll have interest in either geographically or by business line?
Michel Khalaf
There again, I would say on the M&A front, our philosophy has not changed. For a deal to make sense to us one, it has to be – to fit strategically. And, two, it has to sort of accelerate revenue growth. And we apply a certain discipline. It's the same discipline that we apply to all forms of capital deployment I would say whether it's the support, enforce business, and new business. And so for any deal to sort of make sense for us, it would have – beyond strategic fit.
It would need to generate a return above our cost of capital, clear and minimum risk-adjusted hurdle rate, and it would need to be accretive. So that's sort of – that's the lens that we would apply in terms of how we would view M&A deals. Obviously, M&A is a strategic capability for us, an important strategic capability, but I think the discipline that we've sort of always apply to how we view M&A continues to be very much to guide how we would view opportunities going forward.
Ryan Krueger
On credit, can you talk about how things there within the investment portfolio is playing out so far relative to the company's internal stress scenarios. And then if – what areas within the portfolio would you be most concerned about?
John McCallion
Yes, so I can give some color. And I think as Steve Goulart commented on this a few times over the last two quarters. And in the first quarter, we gave some – I'll say concept or guidance to a sensitivity obviously, there's a wide variety of outcomes in this environment, that we're managing to, and I think it's been certainly unprecedented. And as Michel said, the Fed and the government intervention has been very strong.
And things have probably moved better than what that I'll say stress scenario has indicated back in Q1, right. Nonetheless I think they're still – I think we remain cautious. We've used this opportunity to continue to, I'll say, refine the portfolio. I don't think there's any broad-based areas that we're looking to refine at this point. Like, as we've in the past, we talked about bank loans and kind of our BBB exposure and things like that.
I would say, it's pruning of all of those different things throughout the portfolio. And I think, I think this also provides opportunities at times. And this is where having a diverse set of strengths in our investment capabilities is an advantage, because opportunities will come up. There will be dislocation in different places and you have to be prepared to act, when you see those. And so, I think we're being opportunistic where it makes sense, but also continuing to reduce risk in the portfolio.
As we said, we still think there's – it's important to be cautious throughout the outlook. But I'd say the – relative to the scenario that we were painting back in the first quarter. It's been as Michel said, the market has been resilient and more resilient than we expected. And so – if anything, I'd say at a minimum, things have been pushed out, right.
Ryan Krueger
Got it. So, my final question is, where do you see the best growth opportunities at MetLife over the next few years within your businesses? And also to what extent does COVID and the current interest rate environment change that outlook?
Michel Khalaf
Yes so, I go back to maybe where I started in terms of, the fact that we believe we were well-positioned coming in to this crisis. And especially given the changes we made to our strategy, again this is an all-weather strategy. It's a strategy that we believe will serve us well in the environment that we ran. And on the product side, where, just to give you a sense of the transformation that we've sort of undertaken over the last several years.
Two-thirds of our earnings come from our underwriting and fee businesses versus one-third from spreads. So again, this speaks to our sort of resilience. And we can see that, I think in terms of our underlying performance in the first half of this year whether from an underwriting perspective or overall. We look at our portfolio – we believe again we have a great set of businesses, very complementary.
And we look at those businesses from the perspective of cash generation. We have a set of businesses that are very – sort of – that have very strong cash generation characteristics today. You know think RIS Japan MetLife Holdings. And we have a set of businesses that have – high growth potential and are generating cash today as well and will continue to generate cash into the future.
Think about Peru, Mexico, Chile for example and then we have also a set of businesses, that are sort set of businesses that are sort of long-term growth in nature that are going to generate cash tomorrow and examples of those businesses are China, India, Brazil. Also our asset management business, where, this is a business as you know that we like in the areas where we have strong capabilities – built in capabilities.
So think about public fixed income, real estate. So those are the businesses that we believe we're going to continue to see growth and as I said will contribute to cash flow generation going forward. So all in all, I think we feel good about – our set of businesses, our portfolio. And I think, we are well positioned to continue to perform including in sort of – the difficult environment that we find ourselves in.
Ryan Krueger
Great, well we are going to wrap it up there. Thank you very much to Michel, John and John from MetLife for joining us today and we will wrap it up.
Michel Khalaf
Thank you, Ryan.
John McCallion
Thanks, Ryan.
John Hall
Thank you, Ryan.
Ryan Krueger
Thank you.
John Hall
Thanks, everybody, for joining us.
Ryan Krueger
Take care.