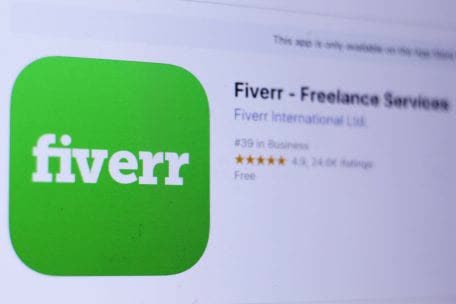 Introduction
There is no doubt the pandemic has changed the working lives of a significant part of the population. The companies that are enabling the shift to a remote, more digitalised way of working have experienced meaningful stock appreciation in the past few months. Fiverr (NYSE:FVRR) has certainly managed to catch the bull train, and it's now up triple digits from its pre-pandemic levels. However, Fiverr's prospects have changed dramatically since then, and even at these levels, the stock has room to grow.
A Push From The Back
The pandemic push can be quantified by comparing the company projections for the year from six months ago to now. At the end Q4, Fiverr was providing "strong" guidance for the year, with revenue in the $139-$141 million range, or ~30% growth YoY. During the most recent Q2 earnings call, management has revised guidance to $177-$180 million, equivalent to 66%-68% YoY growth. That's a significant difference that quantifies the pandemic impact to around ~35% net added revenue growth. More importantly, Fiverr's significant improvements in EBITDA and cash flows show the scalability of the business, with the increase in revenues reflecting on positive income and cash generation.
The Buyer-Seller Ecosystem
The supply and demand balance between buyers and sellers is fundamental for Fiverr's prospects. The coronavirus pandemic has produced a large number of unemployed skilled workers, as companies reduce the workforce in an effort to reduce fixed costs. Moreover, skilled workers are getting accustomed to remote working, and the time saving from the daily commute have increased the availability of professionals to do extra work. In this sense, the pandemic has only accelerated the shift to a new way of working remotely, and Fiverr is perfectly positioned to capitalise on this trend. Fiverr should be able to attain from both these large pools of professionals, and the increase in the supply of freelancers should be sustainable over the long term.

While I have little doubts that sellers are going to be available in the future, I maintain my scepticism on the availability of buyers. The majority of Fiverr's customers are entrepreneurs and very small companies (<15 employees), the kind of companies that have been struggling the most in the recent economic environment. In Q2, Fiverr seems to have shaken off this issue, and active buyers achieved a record level of net adds, reaching 2.8 million, up 17% from the 2.4 million at the end of 2019. This level of growth is impressive, as in the first six months of 2020, Fiverr has increased the number of active buyers by more than the whole of 2019. Buyers seem to rely on the platform more extensively too, with spend per buyer up 18% YoY to $184.
Fiverr is also expanding internationally, and it recently picked up the pace of its website and platform localisation efforts. Germany, Austria and France segments seem to be performing well, and the company is now working on adding Italy and the Netherlands to its portfolio. Sustained levels of international growth could constitute a significant catalyst over 2021 and beyond.
Valuation
Fiverr's growth has accelerated due to the recent changes in behaviour of consumers. When the pandemic is over and the dust settles, the acceleration in growth should eventually slow down. The current, pandemic-infused growth rates should not be sustainable past HY 2021, and we can assume a fall back to pre-pandemic levels of growth (~35%) for the second end of the year.
This allows us to project Fiverr's valuation into 2021 according to different scenarios of revenue growth. The best-case scenario assumes sustained levels of growth (~65%) throughout 2021. The base-case scenario sees revenue growth rates slowly converging toward pre-pandemic levels, while the worst-case scenario assumes 2020 growth rates as a one-off spike.

Source: Table created by Author
Maintaining constant levels of shares outstanding dilution over 2021 (~ 2 million shares), the current $112 price per share translates into a P/S ratio in the 14-18 range. It is not unusual for similar high-growth companies to have P/S multiples over 20, showing that Fiverr stock could have room to grow. For instance, based on the scenarios above, in Q4 2021, a P/S of 20 would price Fiverr's stock in the $128-$160 range. A more conservative P/S ratio of 15 would bring this range down to $96-120. The minimum level of $96 constitutes a 14% decline over today's price, while the maximum level of $160 represents a 45% gain. With possible gain standing at 3X possible loss, the risk/reward is sufficiently low to justify a long position.
Risk – Workers' Outlook and Competition
Fiverr's most recent growth acceleration has been relying on a new influx of small business buyers. This makes sense, as we experienced a significant increase in new entrepreneurs who took the leap of faith either by choice or by necessity after being made redundant. New business openings mean new business for Fiverr, as these entrepreneurs may very well need freelancers' help for a variety of reasons (i.e. logos, design, websites, marketing, data, security, etc.). However, the number of new businesses failing in the first year is pretty high, so there is a risk of demand from buyers drying up pretty quickly.
Another challenge comes from the competition, with the most noticeable public competitor in Upwork (NASDAQ:UPWK). So far, Fiverr seems to be benefiting the most from the pandemic catalyst. Fiverr is growing faster, but Upwork maintains a slight edge. Should the market keep growing at current rates, there is space for both players to succeed.
Conclusion & Takeaway
While the pandemic has clearly benefitted Fiverr's business, it remains to be seen whether this acceleration in growth is sustainable in the long term. Projecting different growth rates over 2021, Fiverr stock could trade in the $128-$160 range towards the end of 2021, constituting a 16-45% premium over today's price.
Author's Note: If you found this article of value and want to receive updates on this research, just click the "follow" button near the title. I would love to hear your opinion, leave a comment in the section below!
Disclosure: I am/we are long FVRR. I wrote this article myself, and it expresses my own opinions. I am not receiving compensation for it (other than from Seeking Alpha). I have no business relationship with any company whose stock is mentioned in this article.
Additional disclosure: I am not a financial advisor. All articles are my opinion – they are not suggestions to buy or sell any securities. Perform your own due diligence and consult a financial professional before investing or trading.