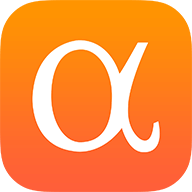 PHV Corp. (NYSE:PVH) reported better-than-expected second-quarter results driven by strong growth in e-commerce and a solid rebound in its European and Asian markets.
While growth in e-commerce has been a constant theme for many retailers, we like how PVH operations showed resiliency abroad. It reinforces our belief that the company enjoys better brand equity outside the U.S.
When we first recommended PVH as a value pick, we were concerned by two things: 1) A highly levered balance sheet, and 2) decreasing operating margins due to high and constantly growing G&A expenses. At this point, barring another severe wave of infections, we believe April could be seen as the trough of the pandemic. This means PVH's second-quarter results should be its lowest regarding sales, putting to rest the idea that the company could face bankruptcy as revenues evaporated. Also, the fact that the company was able to issue $500M in senior notes maturing in 2025 at a 4.6% interest rate is a vote of confidence from the credit markets. PVH ended the quarter with $2.7B in liquidity, more than enough to weather the COVID storm.
PVH is also taking the right steps to re-align costs with current trends. The company has decided to close its Heritage retail business by 2021 and streamline its North American business by reducing 12% of its workforce. These efforts are likely to generate annual cost savings of $80M. Management is still reviewing its cost base looking for areas where it can optimize the business model. We believe such actions should slow down its bloated G&A line, which in the past prevented operating income from expanding, as revenue growth was offset by a higher growth rate in G&A expenses, resulting in decreasing operating margins.
While the value gap is closing, we believe PVH still offers upside opportunities. Currently, the company is trading at a forward P/E multiple of 11x, while close competitors V.F. Corporation (NYSE:VFC), Ralph Lauren (NYSE:RL), Hanesbrands (NYSE:HBI), and Levi's (NYSE:LEVI) trade at forward earnings multiples of 26x, 13x, 10, and 15x, respectively, or an average of 16x. If we assign a market multiple of 16x to the expected EPS of $5.53, we get a fair value estimate for PVH of $88 per share. We still remain bullish on the company.
Weakness in the U.S. offset by strong rebound abroad
PHV reported second-quarter sales of $1.58B, down 33.1% compared to the prior-year period but beating sales expectations by $290M. The company also reported a non-GAAP EPS of $0.13, also beating the consensus by $2.56.
Revenues were impacted by store closures in both its direct-to-consumer retail channel and wholesale partner stores. On average, stores were closed for about a month during the second quarter, and while most of its retail stores have reopened their doors, many of them are still operating under strict guidelines, limiting occupancy levels and operating at significantly reduced hours. PVH saw a 40% decline in sales in its wholesale distribution channel and a 24% decline in sales from its direct-to-consumer channel during the second quarter compared to the prior year.
That said, like many other retailers, PVH's e-commerce channel continues to outperform, with total digital sales up 50%. If we compared PVH's results to that of close competitor Ralph Lauren, PVH outperformed its peer by a good margin, making us believe it gained share during the quarter, specifically in its International markets, where both companies have set their growth targets. During the quarter, PVH's digital sales in Europe grew by 80% on a year-over-year basis and 75% in Asia compared to Ralph Lauren's 44% e-commerce growth in Europe and 68% growth in Asia. The company attributes its strong e-commerce growth to targeted marketing campaigns. For example, in China, digital events and live streams brought new customers to its brands, with management noting a 70% to 72% increase in new customers for the region. In Europe, a combination of marketing plus having the right product assortment contributed to the strong growth in digital sales. As a result of strength in its digital channel, the company was able to maintain a healthy promotional environment.
The same cannot be said about its North American region. Direct-to-consumer sales in N.A. were down approximately 45% in the second quarter and are currently running down in the mid-30s. Its N.A. region has been heavily impacted by the lack of tourism, which has historically contributed about 30% to 40% of sales. Management noted that trends are not likely to improve until next year, putting short-term pressures to profitability, as 28% of EBIT was generated in the U.S. in 2019.
What's next for PVH
While second-quarter results were better than expected, the outlook still looks mixed. For example, on a consolidated basis, the company currently expects sales in its second half to be down 25% compared to the prior-year period.
However, while quarter-to-date sales point to a weak U.S. market (with sales down 30% to 35%), there are some pockets of strength in Europe with quarter-to-date-sales up mid-single digits and sales in Asia down low single digits, but with positive growth in China. Although we believe the U.S. market is going to remain challenged for a few more quarters, we like the strong rebound in Europe and China. It shows that its two main banner brands still possess brand equity within consumers and its strong digital sales performance during the quarter, outperforming RL's digital growth, shows PVH's marketing strategy is being well received by its targeted market. The fact that PVH has a better gross margin profile abroad also reinforces our view that its brands can retain the exclusivity image, allowing it to rely less on markdowns and promotions to move inventory.
Our gross margin for the second quarter benefited from a favorable mix of business as our international businesses were a larger portion of our total revenue versus the prior year and generally carry higher gross margins in our North America businesses. – Q2 call
We also believe the company is taking the right steps to rightsize its cost structure. In the past, revenue growth was meaningless, as it was offset by G&A expenses growing at a higher rate. To make matters worse, while G&A expenses were ballooning, the company was cutting back on selling and marketing expenses. In our view, that was a big mistake, as a company that relies on two brands must constantly be at the sight of its customers. However, with the impact of the pandemic, management has set sights on trimming costs and rethinking its brick-and-mortar strategy. As a first step, it is reducing its N.A. workforce by 12% and closing down its Heritage retail business (162 outlet stores) by 2021. While both actions would not have a quick impact on results, we believe it should be accretive to EPS once the business completely stabilizes, especially in N.A., and volume returns to more "normal" levels.
The Bottom Line
While financial risks are under control, we believe the big uncertainty now lies within its U.S market. The U.S still accounts for a big chunk of total sales (43% at the end of 2019) and EBIT (28% as of 2019), with sales to wholesale partners representing 30% within Tommy Hilfiger and 60% within Calvin Klein. After listening to many conference calls, the constant theme among retailers is that they are seeing extreme conservatism in the channel, as wholesalers are adjusting their inventory levels to match current demand:
We expect wholesale accounts to buy conservatively for their store-based businesses through the balance of the year, and the revenue decline in our North America wholesale business will be more significant than in Europe and Asia. The expected revenue decline in North America includes the impact of recent bankruptcies. – Q2 call
That said, we believe the current share price of PVH currently reflects the upcoming headwinds. At 11x forward earnings, PVH is selling below its peer group average of 16x forward earnings. While we understand the pessimism surrounding its N.A. market, growth opportunities are still bright abroad, where the company can achieve greater margins. If we apply a market multiple of 16x to expected EPS of $5.53, we get a fair value estimate for PVH of $88 per share. We believe PVH is still a value pick, but investors should position size accordingly, accounting for possible risks. We remain bullish on the company.
Disclosure: I/we have no positions in any stocks mentioned, and no plans to initiate any positions within the next 72 hours. I wrote this article myself, and it expresses my own opinions. I am not receiving compensation for it (other than from Seeking Alpha). I have no business relationship with any company whose stock is mentioned in this article.