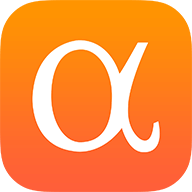 The acquisition of Tiffany's (TIF) by Louis-Vuitton (LVMHF) has turned into a real circus. There is a new Bloomberg article out that basically says LVMH Chairman Arnault sought support with the deal from the French government:
LVMH cited a letter by Foreign Minister Jean-Yves Le Drian about the trade dispute with the U.S. as a reason to get out of the deal. One person said the billionaire personally reached out to the government to get a state of play on those talks.

Arnault initially sought support from the finance ministry, which rejected him, before going to the foreign ministry.
Also, per Bloomberg, the LVMH CFO didn't deny it on a press conference on Wednesday:
LVMH Chief Financial Officer Jean-Jacques Guiony was asked during a press conference on Wednesday if the company sought help from the government. His answer: "You must be joking. Are you seriously suggesting that we procured the letter? I don't even want to answer that question."
In my opinion, the odds of LVMH being found in breach of the merger agreement or that the merger is back on seem to be rising quickly.
Tiffany's pointed out in its recent 8-K related to its lawsuit against LVMH that LVMH violated the merger agreement. It called out LVMH's inaction with regard to filing for regulatory approval. I think it has a strong point there because the MA says LVMH has the obligation to:
preparing and filing, in consultation with the other, as promptly as practicable with any governmental entity, documentation to effect all necessary notices, reports, consents, registrations, approvals, permits, authorizations, expirations of waiting periods and other filings
If it merely needed to file in time, it would be a tough case. It is easier for a court to reach the conclusion this did not happen as promptly as practicable.
Tiffany's also argued that LVMH is in breach of the MA by only providing the letter from the French Ministry asking it to delay the merger after having received it 7 days earlier. The MA says the following:
to promptly furnish the other with copies of all material notices or other material communications received by Parent or the Company from any third party and/or governmental entity with respect to the transactions contemplated by the merger agreement;
Promptly is a subjective term, but I believe that in a merger situation with a drop-dead date coming up within months, a period of 7 days is hard to consider as being prompt.
In addition, LVMH didn't provide the original letter but a translation. I would not be surprised if this turns out to be a creative translation in order to be able to read the instruction as "directive" in English when the original French version is closer to a request. I'm speculating here, but that's my job.
To my knowledge, the original is still not in possession of Tiffany's, and that, by itself, could be considered a breach, especially if Tiffany's did request it.
In the 8-K filing about the lawsuit, Tiffany argues that:
LVMH's unilateral discussions with the French government without notifying or consulting with Tiffany and its counsel were a further breach of LVMH's obligations under the Merger Agreement.
I believe this refers to Tiffany's Chairman Roger Farah learning from LVMH Managing Director Antonio Belloni LVMH Chairman Bernard Arnault had met with the French foreign ministry to discuss the aforementioned letter. Which is in the Reuters timeline.
While the MA says:
The Company and Parent have agreed…

… not to permit their respective representatives to participate in any material discussions or meetings with any governmental entity in respect of any documentation to effect all necessary notices, reports, consents, registrations, approvals, permits, authorizations, expirations of waiting periods and other filings or any investigation or other inquiry relating thereto or to the transactions contemplated by the merger agreement unless the Company or Parent consults with the other in advance and, to the extent permitted by such governmental entity, gives the other the opportunity to attend and participate.
It increasingly looks like Tiffany's holds the best cards in this dispute. It is a bit of a guessing game how things proceed from here. There are different options, and I'm probably overlooking many. Weird things happen, as this merger clearly illustrates.
Theoretically, there's a chance LVMH's board puts this on a communication mistake and the deal is back on.
There is a chance Tiffany's can enforce the merger agreement through the Delaware court
There's also a chance the merger really is dead. What could be happening is that LVMH has attempted to create conditions that are so unusual, they aren't covered in the MA. Or the company is able to legally argue an interpretation of the MA that somehow lets it out of the deal or delay the deal. If LVMH can delay, the odds increase Tiffany's will trigger a condition that does clearly allow it to call off the merger. In that case, I expect Tiffany's will seek damages from LVMH through litigation. That's not a great option because it likely takes a long time, and it is unlikely a merger arb earns a decent return from here in that scenario.
The MA says the following about the termination fee:
A termination fee equal to $575,000,000 (the "termination fee") would be payable by us in the event that the merger agreement is terminated in accordance with its terms:

(i) by either the Company or Parent, pursuant to the termination date trigger or the requisite vote trigger, or (ii) by Parent pursuant to the company conditions trigger and, in each case (i) and (ii):

any person has made an acquisition proposal to the Company or its stockholders (whether or not conditional or not withdrawn) or publicly announced an intention (whether or not conditional and whether or not withdrawn) to make an acquisition proposal with respect to the Company's or any of its subsidiaries; and

within twelve (12) months after such termination, the Company enters into any alternative acquisition agreement with respect to any acquisition proposal (with 50% being substituted in lieu of 15% in each instance thereof in the definition of "acquisition proposal"), then immediately prior to or concurrently with the occurrence of such entry into an alternative acquisition agreement; or

by Parent, pursuant to the change of recommendation trigger or no shop trigger, then promptly, but in no event later than two (2) business days after the date of such termination; or

by the Company pursuant to the superior proposal trigger, then simultaneously with, and as a condition to, the effectiveness of any such termination.
I think I've interpreted this erroneously earlier as LVMH being on the hook for the termination fee if it walks by the termination date. But it seems like it can't walk on the basis of the merger not being consummated by the drop-dead date. LVMH can only terminate and pay the fee through a change of recommendation or no-shop trigger. But in my view, neither of these triggers can apply to this situation.
The LVMH Board has communicated as recently as yesterday that it intends to comply with the MA:
the Board decided to comply with the Merger Agreement signed in November 2019 which provides, in any event for a closing deadline no later than November 24th, 2020 and officially records that, as it stands, the Group LVMH will therefore not be able to complete the acquisition of Tiffany & Co.
Concluding that it wouldn't be able to close because of the conflict with the French government directive. But as we've learned, there seems to be no such directive, merely a request. The logical conclusion being that the merger must be on according to the terms. Strangely, that seems like the most logical path forward.
Check out the Special Situation Investing report if you are interested in uncorrelated returns. We look at special situations like spin-offs, share repurchases, rights offerings and M&A events like this Tiffany's deal or Alphabet's acquisition of Fitbit. Ideas like this are especially interesting in the current late stages of the economic cycle.
Disclosure: I am/we are long TIF. I wrote this article myself, and it expresses my own opinions. I am not receiving compensation for it (other than from Seeking Alpha). I have no business relationship with any company whose stock is mentioned in this article.